World of Beer Announces 'Drink It Intern' Selections Candidates Were Chosen From More Than 7,000 Applications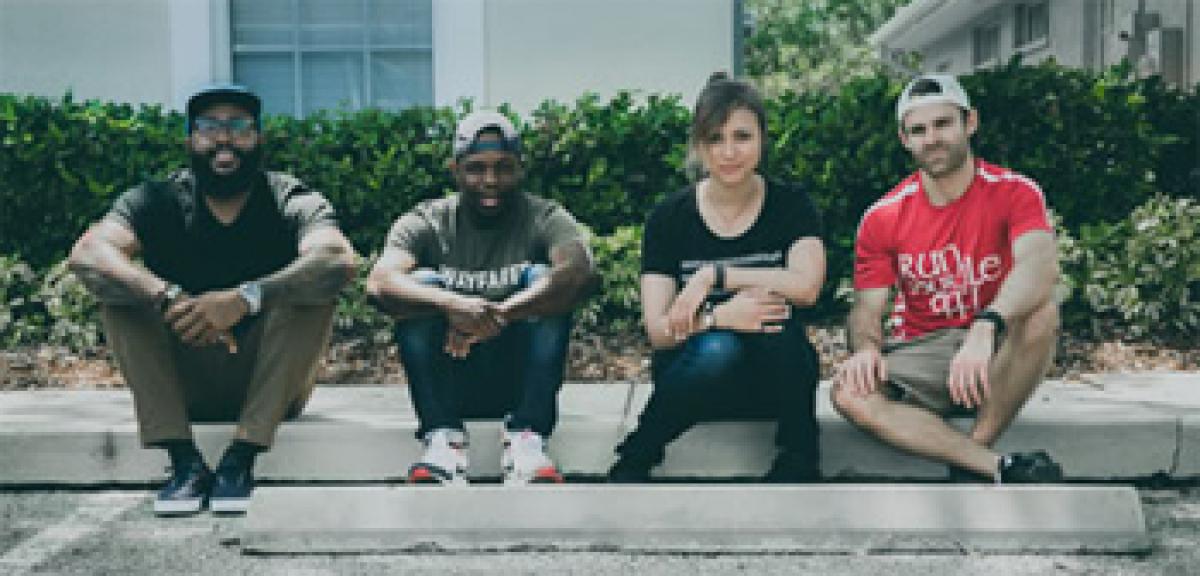 Highlights
World of Beer, Inc. (WOB), is excited to announce the selections for the company's first Drink It Intern program.
World of Beer, Inc. (WOB), is excited to announce the selections for the company's first Drink It Intern program. Over 7,000 hopefuls applied during the nationwide 26-day call-for-submission period for the chance to spend the summer traveling to capture and share the untold stories of beer. Interns were able to apply via a one-minute video submission on the company's website or in-person at eight tavern locations nationwide. The interns will be paid $12,000 for their efforts during the four-month internship.
Meet the Drink It Interns

The 2016 World of Beer Drink It Interns are:
Alison Grasso — Brooklyn, New York: With a passion for photography and video, Alison loves to capture and share her adventures — from the glaciers of Iceland to her favorite beer in the neighborhood bar. She works in Manhattan as a professional video editor in the advertising industry. An ale-loving artist, Alison won the "Best Made In New York" Award at the 2012 New York Food Film Festival. Born and raised in the Baltimore area, she attended NYU's Tisch School of the Arts and currently lives in Brooklyn with her dog, Igby. View Alison's submission here.

Jamaal "Scoop" Lemon and Shep Jenkins (yup, a duo!) — Washington, D.C., Metro Area — Friends for more than 20 years, Jamaal and Shep grew up in Charleston, South Carolina, and their careers took them to DC to be teachers. The duo launched their online travel blog that focuses on global community connections, unique locations and music in summer 2014. An avid Outkast fan, Jamaal prides himself on his innate ability to capture "real-moment" images, while Shep values meshing history and creativity and munching on shrimp tacos. View Jamaal and Shep's submission here.
Ben Lolli — Johnson City, Tennessee : Ben Lolli is a beer enthusiast originally from Canton, Ohio. He has a degree in mass media from the University of Akron, and over the past two years has been documenting beer stories across the country as host, editor and producer in his beer web series. Currently, Ben works at an ale house and brewery in Johnson City, Tennessee. His passion for entertainment, travel and the outdoors has also landed him jobs in New Mexico, California, Montana, Idaho and Alaska. View Ben's submission here.
Alison, Jamaal, Shep and Ben's job this summer is all about traveling, shooting, editing, writing, drinking awesome beer and sharing stories back with WOB guests. Fans are invited to follow World of Beer on Facebook, Twitter and Instagram to keep up with the interns' travels.
"The response to the 'Drink It Intern' program was tremendous, there were a lot of great candidates, personalities and creative minds," said World of Beer Vice President of Marketing, Terry Haley. "We are excited to have Alison, Ben, Jamaal and Shep on board to assist WOB in sharing great beer and the stories and inspirations behind them, with our guests."
World of Beer management was so impressed by the the video submissions received that they have shared some of their favorite entries via "best of the rest" and "honorable mention" videos.