Tips for your first placement interview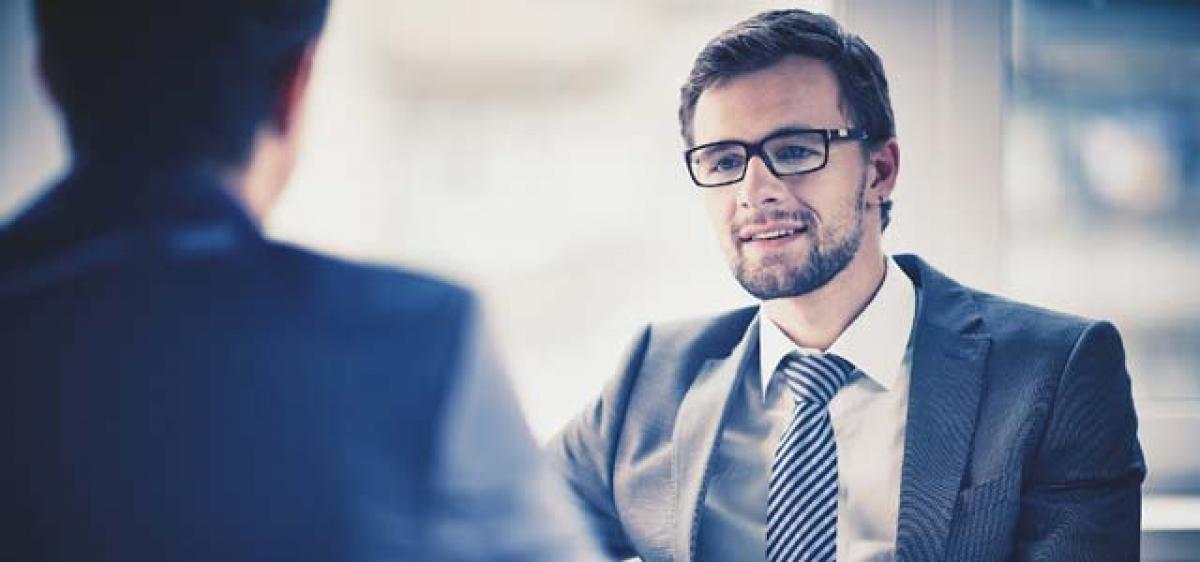 Highlights
From a student's perspective, campus placements can be one\'s ticket to a great future. It is one of the most crucial phases in a student's life, defining the transition from graduation to the real professional world. Both in terms of academic performance and employability, placements and work experience are extremely valuable to students and can offer manifold benefits for progressing into their c
From a student's perspective, campus placements can be one's ticket to a great future. It is one of the most crucial phases in a student's life, defining the transition from graduation to the real professional world. Both in terms of academic performance and employability, placements and work experience are extremely valuable to students and can offer manifold benefits for progressing into their chosen career.
Whether it is a leading private organisation or a popular start-up, interviews are always intimidating. Your first professional interview, however, will be the most challenging and memorable experience.
Considering the present hyper-competitive environment, it is not easy to crack your first placement interview. Your chances of success, determines your career and your way ahead in your professional life. The best advice is to be yourself and take the opportunity to showcase your skills, personality and experience as much as you can.
Alongside, never undermine the importance of smart presentation, honesty, humbleness and dress codes which makes impact on your overall performance during an interview. Here are a few more interview tips that will help you prepare and make a lasting impression at the placement interview:
Focus on the basics
Your resume is a window to present yourself briefly. A crisp resume with all the necessary details about your professional experience till date is very effective. A resume entails all necessary details including key academic achievements, fine points on internship (if any) and highlights of your extra-curricular activities. Frame a crisp resume with an interesting introduction and keep your CV short preferably lasting for one-two pages. Invest time and effort in perfecting your resume.
Get written recommendations from teachers and references from ex-employers, if you have prior work experience. Make your LinkedIn accounts engaging and professional and, remove any distracting content from your social media accounts. If group discussions and written are part of the standard placement process on your campus, practice for these in advance.
Research on the organisation
Conduct detailed research on the firm through its website, related new articles, its hiring record for previous years, and the nature of interviews it conducts. Speak to the employees of the firm, especially the alumni who were hired the previous year. Attending pre-placement talk on your campus and asking questions helps clarify doubts.
Prepping up
All placement interview questions can be classified into six categories namely work experience, education, technical skills, problem-solving skills, personal goals and behaviour.
While the first three set are the easiest, problem-solving entails case interviews or application-oriented questions for which you need to prepare beforehand. The last two are open ended question which showcases you as a complete individual, reflecting on your value system, maturity and emotional stability, which are key components of successful professionals.
Moreover, behavioural questions mostly are mostly meant to gain insights on your experience and application related competencies.
Communicate/Sell like a professional
If you are unable to present it well, even the best prepared questions will not help in cracking the interview. Effective communication is one of the most important aspects that determine the success of an interview. Practice speaking clearly, slowly with a neutral accent. Rehearse and perfect your delivery by conducting mock interviews with family or friends. Learn the importance of listening as well, as it is essential for effective communication.
While you focus on verbal skills, equal emphasis must be given to non-verbal communication. These include your appearance, body movement, posture, tone and volume of your voice which contributes significantly to the overall impact of your words.
Control the interview
In an ideal interview, interviewers asks questions based on the areas of your strengths where the best candidates have control over the interview. This requires considerable planning and practise, and you need to ensure that each response triggers the curiosity of the interviewer, encouraging him to ask a follow-up question for which you are well prepared.
Ask about organisation's growth
Working for an organisation is a mutual commitment and an understanding of give-and-take formula. Asking about the organisation and its future plans reflect that you are committed with long-term plans and take the organisation's goals seriously.
How to conclude the interview
It is always desirable to thank your interviewer irrespective if your performance was up-to-the-mark or not. Also mention the reason for thanking them as this shows your interest in the job.
To conclude, the most important thing to remember is to be natural and yourself. Stay on the natural course and explain things simply. After all, first interviews come with a lot of expectations and students should take it as a learning phase and the foundation for success in the future.
By: Silky Jain
(The writer is Executive Director, Tulas Institute)