1 in 8 Indians kiled by smoking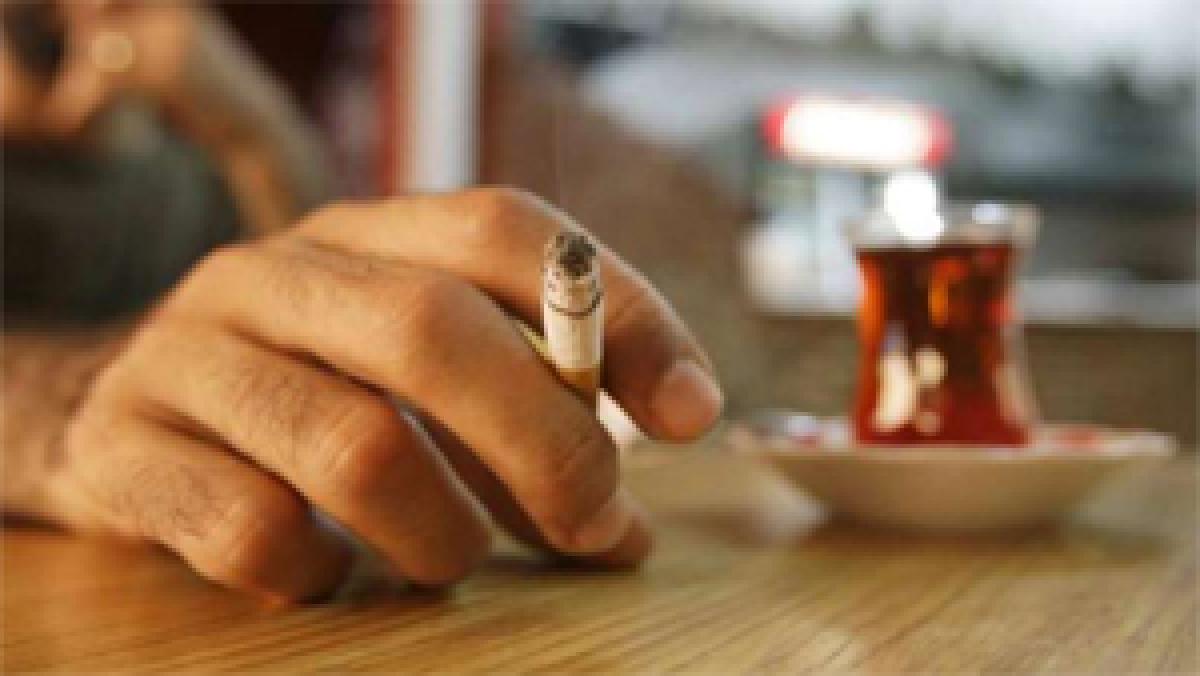 Highlights
1 In 8 Indians Kiled By Smoking. Breathing doesn't come easy to Asgar Ali Siddique, 45, a Mumbai resident, especially if he walks fast or climbs stairs — all because at the age of 15, he and his friends started to experiment with smoking.
New Delhi: Breathing doesn't come easy to Asgar Ali Siddique, 45, a Mumbai resident, especially if he walks fast or climbs stairs — all because at the age of 15, he and his friends started to experiment with smoking.
One cigarette led to another and soon, Siddique evolved into a chain smoker. Cigarettes, beedis, Siddique tried them all. At 35, he first saw a doctor for his breathing troubles.
"I quit as soon as I realised smoking was causing my breathing difficulty," said Siddique.
His volte-face was too little, too late because Siddique had developed chronic obstructive pulmonary disease, or COPD.
People with COPD breathe as if something were obstructing the flow of air. Toxins in smoke inflame and narrow the airways of the lungs and gradually damage the alveoli, tiny air sacs at the ends of the airways where oxygen is deposited.
Chronic respiratory diseases, with COPD and asthma in the lead, killed 1.27 million in 2012, up 119 percent from 0.58 million in 1998.
Since the turn of the century, respiratory diseases have stayed at second position in India's list of top killer diseases. In this time, however, COPD has become a bigger threat, individually overtaking neonatal diseases, a major communicable disease listed third in the rankings.
As a result, more people than ever before are living with the discomfort inflicted by blackened lungs, many more in rural India than urban.
Living with weak lungs in the Indian countryside
As a young bride, Ranjana Vahile never thought twice about cooking on a wood fire. That was the way of life in rural Pune in the 1980s.
She did not know the hearth smoke was quietly making its way into her lungs. Vahile first got wind of the trouble 10 years ago, at the age of 45.
Switching to cooking on a gas stove has made no difference to Vahile's suffering. She has now developed COPD.
Roughly three times the number of rural people suffer from COPD than urban people. Between 1996 and 2011, the rural prevalence of COPD increased from 9.54 percent to 14.19 percent while the urban prevalence rose from 3.46 percent to 5.15 percent.
COPD is predominantly a disease of the poor, according to an Indian study on epidemiology of asthma, respiratory symptoms and chronic bronchitis (INSEARCH), funded by the Indian Council of Medical Research.
"A staggering 62.9 percent of persons with chronic bronchitis were from socio-economically less-privileged backgrounds versus only 3.2 percent from privileged families," said Surinder K. Jindal, INSEARCH study leader and former head, Department of Pulmonary Medicine, Post Graduate Institute of Medical Education & Research, Chandigarh.
A one-way street to slow death
Smoking cigarettes and beedis are the biggest cause for COPD in men. Smokers face a threefold risk of developing COPD as compared to non-smokers, according to INSEARCH.
Roughly one in four adult Indian men smokes. They pose a danger to themselves and to those around.
"Passive smokers have twice the odds of developing chronic bronchitis as those with no such exposure," said Padma Sundaram, respiratory medicine specialist at Manipal Hospitals, Bengaluru.
Indoor air pollution is the biggest cause for female COPD in India.
"In Asia, female COPD is predominantly household air pollution induced," said Pune-based pulmonologist and chest physician Arvind Bhome.
Outdoor air pollution, such as smoke from traffic effluents, fire crackers, industrial fumes and mining dust, can also cause COPD and set off asthma.
Weak-chested Indians shouldn't tax their lungs
Indians have weak lungs, which compounds the respiratory malaise sweeping the country.
"Our forced vital capacity (a measure of lung function) is low vis-à-vis Caucasians and even other Asians like the Chinese. Indians have shorter chests in comparison with those races," said Parvaiz A Koul, head of the Department of Internal & Pulmonary Medicine, Sher-I-Kashmir Institute of Medical Sciences, Srinagar.
COPD develops gradually
There's no turning back the clock once COPD develops.
"Lungs afflicted with COPD are damaged beyond repair, and severely starved of oxygen," said Anurag Saxena, internal medicine specialist at Primus Hospital, New Delhi.
Medication can help partially alleviate COPD symptoms. Oxygen therapy is an option, but it is out of the reach of the poor, as is intensive care, when COPD gets exacerbated.
"In case of COPD, exacerbation warranting hospitalisation, the median out-of-pocket costs are as high as Rs 44,390," said Koul.
It's a hard life for less privileged people who fall prey to chronic respiratory diseases.
A few days ago, we learned Siddique had travelled to Hyderabad to swallow a fish as a miracle cure.
Subscribed Failed...
Subscribed Successfully...