Sexual and Reproductive Health Rights phenomena: Bangladesh rides on crossroads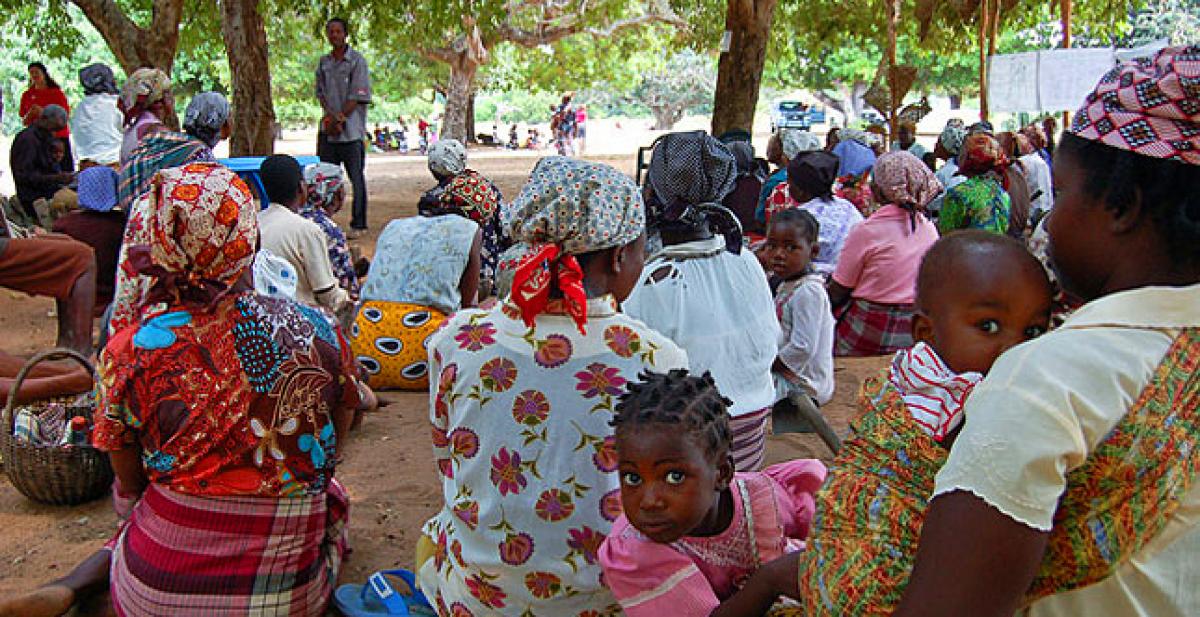 Highlights
Sexual And Reproductive Health Rights Phenomena: Bangladesh Rides On Crossroads. Compared to ongoing global scenario, yes we are still lagged-behind or yet much development to accomplish in the gender aspect of Sexual and Reproductive Health Rights (SRHR), particularly maternal mortality, contraceptive usage, adolescent fertility rate and Early Forced Marriage (EFM) issues. Bangladesh is on her way to achieve rest of three MFG goals, while attaining already five of it.
Compared to ongoing global scenario, yes we are still lagged-behind or yet much development to accomplish in the gender aspect of Sexual and Reproductive Health Rights (SRHR), particularly maternal mortality, contraceptive usage, adolescent fertility rate and Early Forced Marriage (EFM) issues. Bangladesh is on her way to achieve rest of three MFG goals, while attaining already five of it.This South Asian country is successfully achieving couple of remarkable progress in the areas of poverty alleviation, primary school enrolment, gender parity in primary and secondary level education, lowering the infant and under-five mortality rate and maternal mortality ratio, improving immunization coverage and reducing the incidence of communicable diseases. However, Bangladesh is still lagging far behind in some key target areas of environmental sustainability, sanitation, nutrition and certain aspects of gender equity and hunger in attaining the goals under MDG 6, 7 and 8. (UNDP).

In terms of root cause—poverty, we have still around 25% poor people living under the poverty line in Bangladesh(bdnews24.com), compared to global average of around 15% (World Bank). Earlier it was set by 2015, when we would decrease the poverty rate to 29 percent to achieve MDGs in poverty alleviation, but two year before we achieved the mile flock in 2013 with reducing it to 26.2 percent (almost three point better than target of 29 percent) However, if we analyze the last decade only, our economic development feeds upon itself and it constantly booms statistically, equally advancing lives of human beings (Prothom Alo)

Besides, our maternal mortality rate is promisingly improving from 570 (1990) to 240(2010) to 170 (2013) dead persons among per 100,000 live births, which is lower than global average of 230 mothers who die while giving birth to every year(WHO,NIPORT, Index Mundi and Dhaka Tribune). Most importantly our private and government sectors already set specific goals to minimize the preventable maternal mortality rate to the zero quota target in a bid to achieve.

Regarding reproductive issues, it is shocking that Bangladesh stands far below of 28 percent than global average of 57 percent in modern contraceptive usage. Again regarding unmet contraceptive needs it does little better having quite closer, 15.3 percent (trading Economics) compared to global average of 12 percent (WHO).

Here we accuse government's prolong legacy of ambiguous policies and politics of ignorance. Using contraceptive in overwhelming Bangladeshi Muslim community is strongly discouraged or declared-sin by the celebrated religious figures in Bangladesh. So oppositions and ruling parties play a pushing-pillow game, never raising the issues against religious buzzing for the sake of vote bank politics. Recently the ruling government dictates that girls can be married off at the age of 18 years or even can be lowered to 16 (Prothom Alo), if the parents think its ok. This anti-self-decision equally satisfies the Islamist leaders who always advocate child marriage is sacred to protect virginity of girls. Prevalence of Early Marriage seems like 66% girls are being married before the age of 18 (ICRW) in Bangladesh. However, government argument that it needs more populations to sustain the growing economy. Ours is a country rough about Greece in terms of geographical areas, but we have even two cores more populations than Russian (18,0000000 now). Fertility rate is 79 (2013) (Fact fish), much higher than global average of 45 (World Bank). Therefore, I don't think that we need more populations, rather we have enough populations and what we need right now is skilled labor and creating employment opportunities for unemployed people or misfortunate people who are floating over the ocean to be economically migrated in ASEAN countries. But it is believed conservative Islamic practices restrain the outbreak of AIDS among young people (15-24) in Bangladesh and the existing HIV affected rate counts as only 0.1% (Index Mundi in 2012), compared to 0.4% (UNAIDS) globally. However, our 0.1% can be much higher in number than many countries, highest 26% of Swaziland, 20-23% of Botswana, Lesotho or 10-15% of Malawi, Mozambique, Zambia or Zimbabwe. So the ratio is not reality of truth always, concerns still exists regarding HIV scenario in westernizing Bangladesh.

Alike contraceptive usage, another shocking aspects of SRHR scenario is high-voltage incidents of gender violence against women of different degrees of age. Approximately 87% of currently married woman face physical violence, where around 90% of women experience psychological violence in Bangladesh (BBS), compared to 35% average violence against women in lifetime (WHO). Its dark most part of our gender aspects.

But, positive face is we are gradually promoting the lives of women and child and other sexual and transgender gender issues in recent decades. Our child mortality and female status deems even better, compared to neighboring India and Pakistan.

Surprising I noticed today a grave urgency to initiate sexuality education in the national curriculum. Bangladesh is a culturally observant country of patriarchal capitalism where every women issues of empowerment are yet still a dream.

Things promoting gradually and increasing is a good sign.

My academic experiences of sexuality education were very mixed reactions in participation. The time I was studying in grade nine (aged 15 years) in a religious seminary, where the sexuality education was usually not encouraged or viewed as taboo (also schools), if not banned. The book was religious Hadith book—speech of Prophet Mohammad (pbuh). The two chapters in that book religiously defined the sex aspects, mostly of women and highly related to ethics and morality carrying out religious obligations (in patriarchal settings) to mainly restrain from sexual adultery and perpetrating harassment. After that I never experienced sexuality education of any types in academia, even if I recently completed masters.

We peers (males only) first discussed together to explore female body organs and other aspects, since we were very curious naturally and no way to understand the discourse. That time we had not much mobility in the main cities to buy the books related to sexuality education. Besides, we the generation never heard the name of internet in 2007. What we accessed some items related to sexuality, is called blue cards— full of exaggerated pornography. However, those cards provided some initial conceptions to sex or whatever it shaped consuming aspect of women-sex-commodities. With the spread of multimedia mobile phones, many of our cellphones were soon after infested with persuasive porno clips, sickly entertained us, even the pleasure increased when we watched rape video clips—total madness and illness developed among us. That's all what we call our sexuality orientation during childhood in Bangladesh. Even many of us never knew that humans give birth to the babies. While asking repeatedly how my younger brother was born, we were taught that Almighty God awards the kids and he reveals them directly to the mother (like Jesus was born in Maria). This baby-revelation process might include many ways—like baby climbing down the palm tree (or a sudden fairy leaving the kid to the mother), which was next to our door and referred several times by my parents. This hide-and-seek game of disseminating sexuality knowledge caused us greater confusions during, even end part of our teen age. In sexuality orientation, women have an equal share, but ignored in patriarchy. In my life still today I never discuss the gender or other sexuality issues with peer girls, which is almost stereotyped for millions of youth in the country. Therefore two genders—girls and boys stand in opposite poles, far away from mutual interaction and understanding of each other's differences. In consequences, among others, blatant gender violence repeats on regular basis.

Today I acknowledge the information that I knew about how sexuality education in my life, was partial and of full of factual errors, even very offensive to feminine gender.

Finally society strictly discourages and provides no room to learn sexuality education and related other issues. It is very common behavioral pattern in Bangladesh scenario. We have some books on the street, which are highly available and cheap, but contain wrong information misleading tender teen agers. Reaching medical sex guide is never possible to access, for their age, understanding, availability and their living in familial settings. Somebody could see that they were reading prohibited sexual guide.

Here we recommend couple of policy options for the Ministry of Women and Children Affairs, Government of Peoples Republic of Bangladesh.

The recommendations address the question, how does the SRHR issue relate to achieving the SDGs for Bangladesh?

Regarding Sexual and Reproductive Health Rights (SRHR), in Bangladesh, there constitute almost 50% female populations and the country recently sustaining more than 7% GDP growth. See the case where 50% state human resources, doing all the households works, having no convertible economic values of their works or due recognitions for our women.

Bangladesh may develop, but it can never be evaluated as sustainable development in the wider aspect of gender discourse.

As results, this is the country where women are most illiterate through percentage among nations of the world. Even all medieval practices are culturally imposed upon the women communities, in fields of education, health rights, employments, political and economic participations and socially they never qualify to first-class citizens in mitigating social disputes or higher masculine power what males do simply as they are males.

This is a legacy and reality of thousands years in the South Asian History of patriarchy, which also are commonly reflected upon Bangladesh.

Considerations: Our present government is secular suppressing fundamentalist upheaval and importantly the government has quite been able to corner the religious malexplanation of women slavery which always try to nip the women empowerment in the bud. Moreover, the government is already doing some promising tasks in the steps furthering women empowerment, which are mile flock leading the yet-to-come paradigm. Our prime minister herself, leaders of the first and second oppositions, speaker of the parliament, among others, are proudly women. Our independence of 44 years, mostly the country is ruled by the women, but truth is all those women leadership are either wives or daughters of famous national leaders, who are died, assassinated or dethroned today in Bangladesh. The country drastically need to disseminate the concept and movement of women empowerment in every nook and corner of the country.

Yes there are women in employment, but mostly, for instance, in apparel sectors of physical labor, which stands second largest in the world and greatly contributing to our national economy—direct contribution of women to our GDP, but women need widely to be employed in other corporate and higher socio-economic sectors. Here are some facts about Bangladesh to clarify why women education and empowerment is so required for the existence of the society and country in the end. In this step, women need to know and enjoy the sexual and reproductive health issues, with their COMPLETE independence to choose the SRHR options.

Recommendations: considering the background, prospects and challenges, I would like to recommend some of the specific issues to concern at policy level of the government, regarding larger masses of the women folk.
1. Inclusion of comprehensive SRHR education in National Curriculum, especially at earlier stage of 6/7/8 grade.
2. Massive scale women job employability
3. Scholarships and subsidies in women higher studies, already we have bachelors level, but we need to have at higher studies so that women can grow scholar to think upon their situation and prescribe policy options for the agencies
4. Strengthening the anti-sexual violence laws and regulations, mostly done with women
5. Orienting women in sports and cultural participation
6. Stopping to send women 'slaver' in medieval Middleastern countries of brutal sexual violence, replace to send our trained and educated women in prestigious and professional areas like nurses and normal professionals in the west
7. Policies will be formulated not to discriminate girls at childhood period
8. Women in activism, women leadership and NGO spreading at root-level Bangladesh
9. Religious misinterpretation of Holy Scriptures will strictly be prohibited, Fatwa (religious explanation, oftentimes silly and harmful) will be banned, village court should be annihilated, which violate women's dignity and personal life
10. Property entitlement, other than religious explanations, or can be balanced within religious explanation or complete enforcement of religiously defined hereditary entitlement of properties
11. To leave it to women to decide upon sexual rights and reproductive independence
These are some recommendations, which can cure and surgery the cancer of women subordination in Bangladesh.

By Rakibul Hasan
The article is a research task of Women Deliver fellowship in Denmark (Cohort 4, Module 1 Exercise 1 and 2), under the facilitation and guidance of Rishita Nandagiri. The writer is one of 200 Global Young Leader of the fellowship. He can be reached at rakibeca@gmail.com
​

Subscribed Failed...
Subscribed Successfully...