Telugu NRI girl to perform Bharatanatyam in City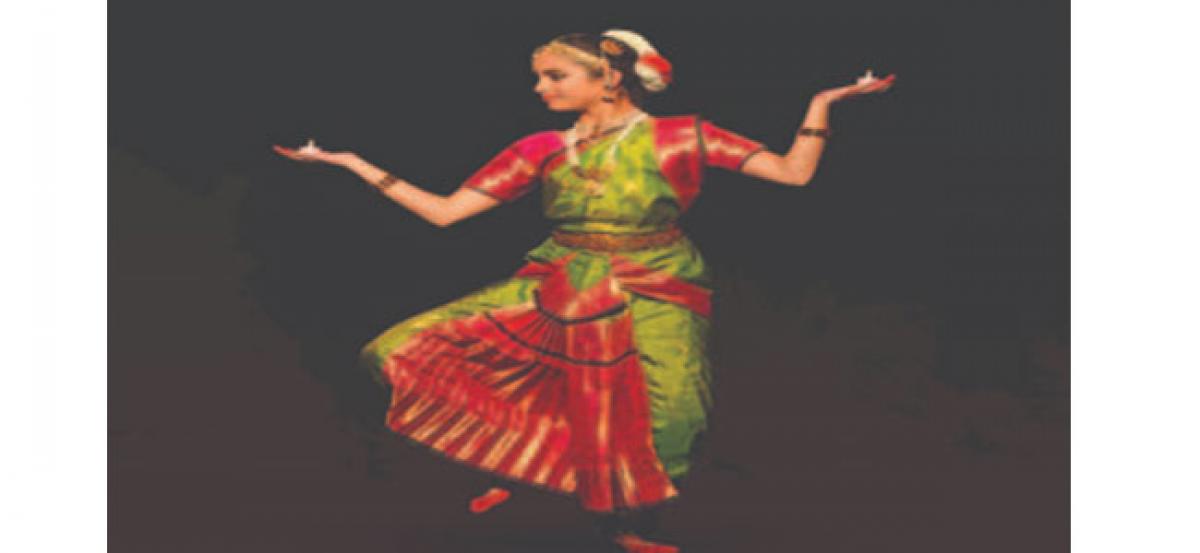 Highlights
A solo Bharatanatyam performance will be performed by Divya, a 12 years old a Telugu NRI girl from Floria, USA, in the City on August 11 at 5pm at Centre for Economic Social Studies CESS, Nizamia Observatory Campus, Punjagutta in support of Pratyusha Support Foundation
Hyderabad: A solo Bharatanatyam performance will be performed by Divya, a 12 years old a Telugu NRI girl from Floria, USA., in the City on August 11 at 5pm at Centre for Economic & Social Studies (CESS), Nizamia Observatory Campus, Punjagutta in support of Pratyusha Support Foundation. Samantha Akkineni, Actress and Founder, Pratyusha Support Foundation and Padmasri Dr Manjula Anagani, Gynecologist, among others will grace the occasion.
Disciple of Shaila Sateesh, Sarasota, Florida, USA, Divya, a 8th class student is the daughter Dr Swaroop Muppavarapu, Anaestheologist and Smt Rajakumari Muppavarapu is using her art to reach out to humanity. She is passionate about dance and people, especially children.
Divya travelled to Haiti to help an orphanage in June this year. Haiti, a Caribbean country is considered as the poorest country in the world. Eighty percent of its residents live in poverty. She is continuing her efforts to support them by creating a website www.loveforthehungry.org
Divya and her family spreads love to the home country in every possible way and supports educational needs to Repalle Children's Home on a regular basis.