Egypt cuts all diplomatic ties with Syria, seeks no-fly zone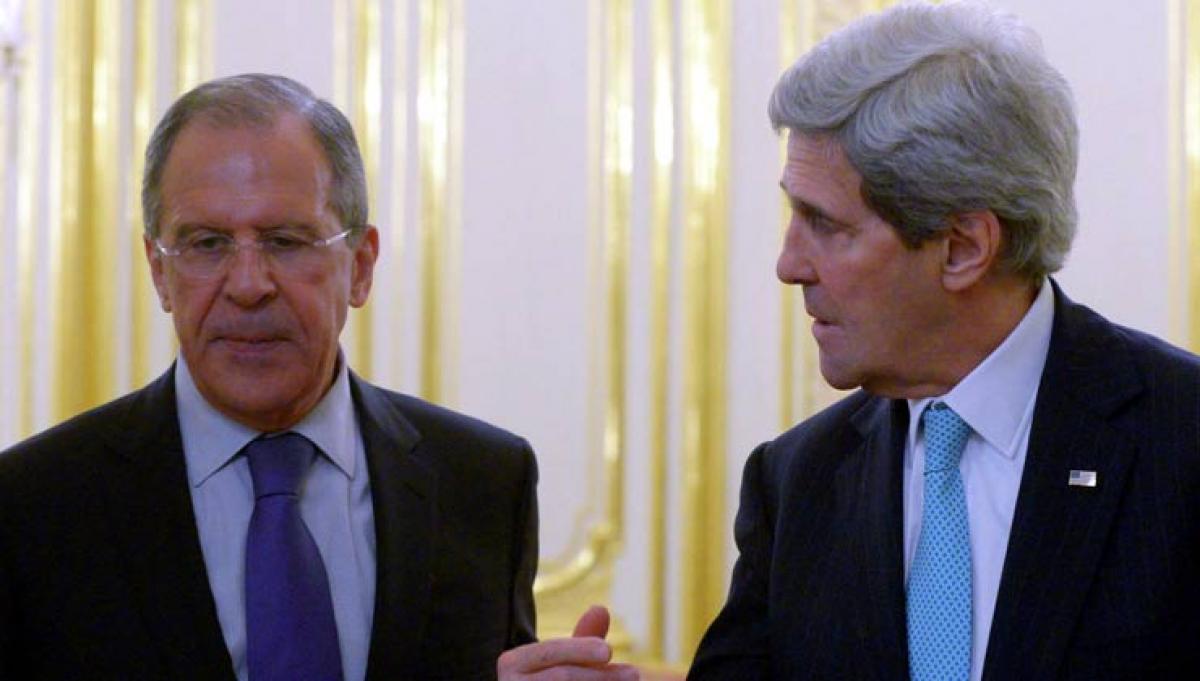 Highlights
Morsi warns Lebanese Shiite Hezbollah to pull out of Syria Cairo (AP): Egyptian President Mohammed Mursi said on Saturday that he had cut all...
Morsi warns Lebanese Shiite Hezbollah to pull out of Syria
Cairo (AP): Egyptian President Mohammed Mursi said on Saturday that he had cut all diplomatic ties with Damascus and is backing a no-fly zone over war-torn Syria , pitching the most populous Arab state more firmly against President Bashar Assad. Addressing a rally called by Sunni Muslim clerics in Cairo, the Islamist head of state also warned Assad's ally, the Lebanese Shiite militia Hezbollah, to pull back from fighting in Syria . "Hezbollah must leave Syria. These are serious words," said Mursi, whose country hosted a conference this week of Sunni clerics who issued a call for holy war against Damascus. "There is no space or place for Hezbollah in Syria." Saturday's rally underscored the region's deepening sectarian rift.
A cleric who spoke before Mursi described Shiites as heretics, infidels, oppressors and polytheists. (Iran, which is predominantly Shiite, backs Hezbollah.) The rally was also a show of support for Mursi as his opponents mobilize for protests to demand early presidential elections. Mursi waved Syrian and Egyptian flags as he entered the auditorium packed with 20,000 supporters. The crowd chanted: "From the free revolutionaries of Egypt: we will stamp on you, Bashar!" Mursi, a Muslim Brotherhood politician, steered clear of direct references to Shiites and Iran but, in a partial allusion to Tehran, he accused states in the region and beyond of feeding "a campaign of extermination and planned ethnic cleansing" in Syria. "We decided today to entirely break off relations with Syria and with the current Syrian regime," he said. He also urged world powers not to hesitate to enforce a no-fly zone over Syria. Western diplomats had said on Friday that Washington was considering a limited no-fly zone over parts of Syria, but the White House said later that the United States had no national interest in pursuing that option. On Saturday, however, Washington said it would keep Patriot missiles and F-16 jet fighters in Jordan after joint military exercises end next week.
Brotherhood slams Shiites for Syria's woes
Egypt's ruling Muslim Brotherhood has blamed Shiites for creating religious strife throughout Islam's history, as the movement joined a call by Sunni clerics for jihad against the Syrian government and its Shia allies. A Brotherhood spokesman in Cairo told Reuters: "Throughout history, Sunnis have never been involved in starting a sectarian war." Its spokesman Ahmed Aref said Hezbollah had launched a new "sectarian war" last month by joining Tehran's other key ally, Al Assad, in a fight that pits mainly Sunni rebels against a Syrian elite drawn from Al Assad's Alawite minority, a Shia offshoot. For that reason, Aref said the Brotherhood, which emerged from oppression after the fall of military rule two years ago to run the most populous Arab state, had joined a call made last week by leading Sunni clerics for holy war in Syria. (THE GLOBE AND MAIL)
Subscribed Failed...
Subscribed Successfully...