North Korea's Kim Jong Un says close to test launch of ICBM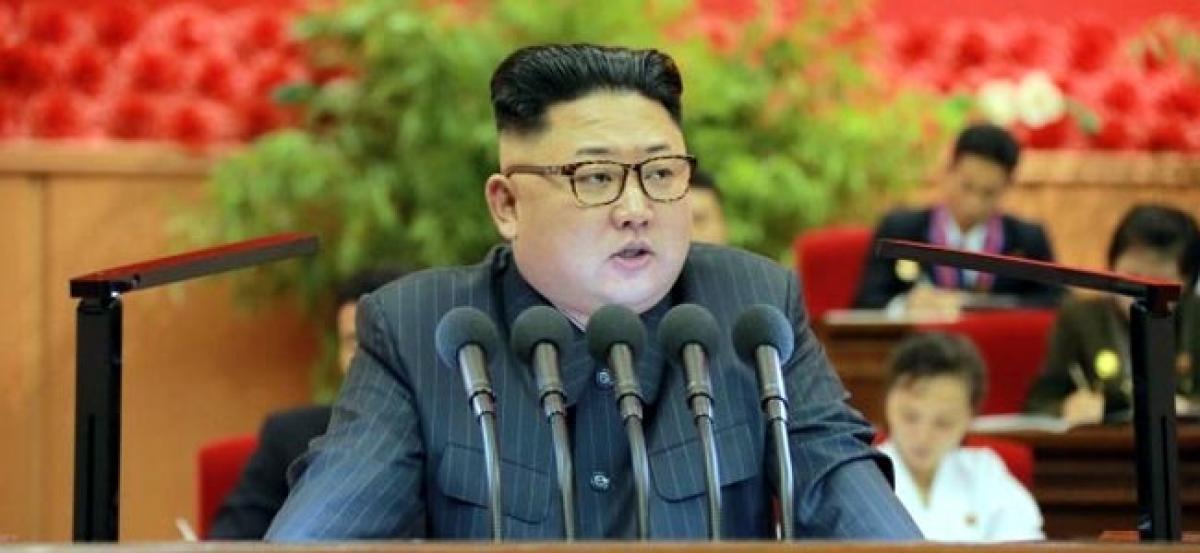 Highlights
North Korean leader Kim Jong Un said on Sunday that the isolated nuclear-capable country was close to test-launching an intercontinental ballistic missile
Seoul: North Korean leader Kim Jong Un said on Sunday that the isolated nuclear-capable country was close to test-launching an intercontinental ballistic missile (ICBM).
"Research and development of cutting edge arms equipment is actively progressing and ICBM rocket test launch preparation is in its last stage," Kim said during a televised New Year's Day speech.
North Korea tested ballistic missiles at an unprecedented rate during 2016, although some experts have said it is years away from developing an ICBM fitted with a nuclear warhead capable of reaching the United States (US).
The country has been under UN sanctions since 2006 over its nuclear and ballistic missile tests. The sanctions were tightened last month after Pyongyang conducted its fifth and largest nuclear test on September 9.
In February, North Korea launched a satellite into space, which was widely seen as a test of long-range ballistic missile technology. A senior US military official said last month that North Korea appears able to mount a miniaturised nuclear warhead on a missile but is still struggling with missile re-entry technology necessary for longer range strikes.