Video of gunman open firing at florida airport emerges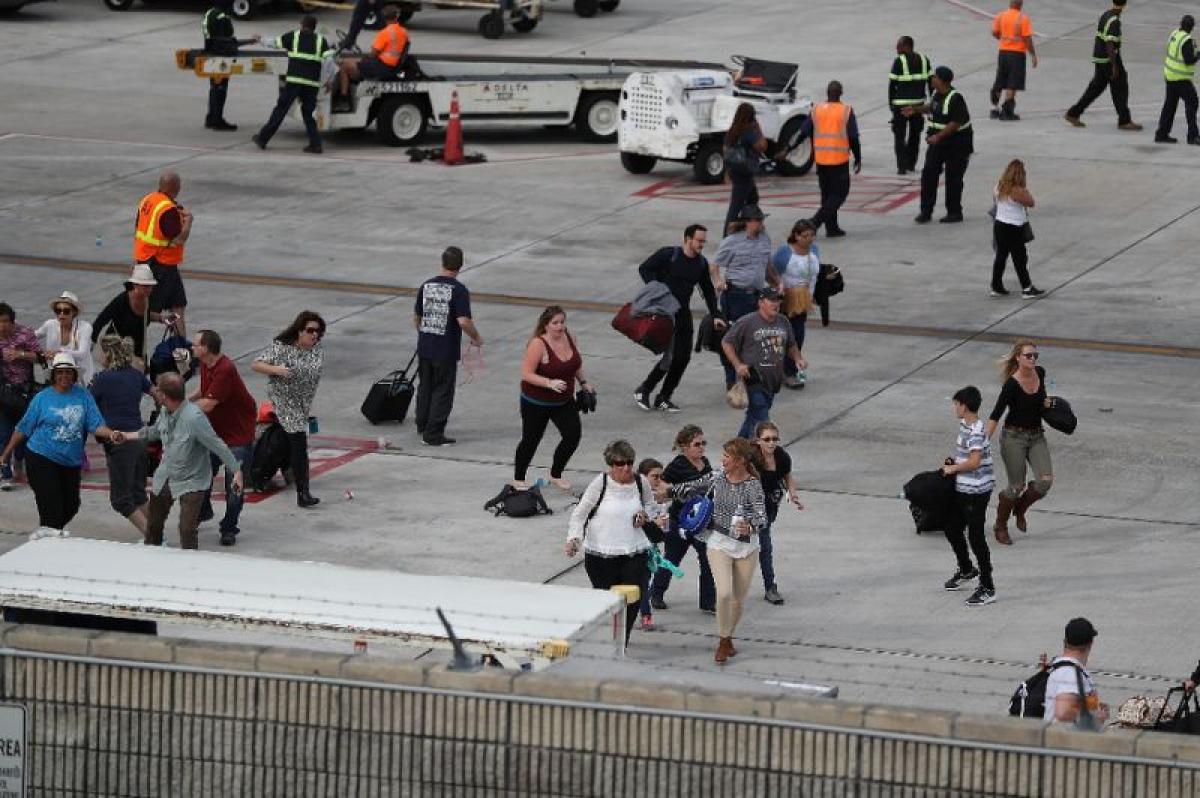 Highlights
A video of the gunman opening fire at a Florida airport emerged on Sunday as authorities are trying to piece together his motive for travelling to the state to carry out a killing spree that left five dead and six wounded. Iraq war veteran Esteban Santiago flew to the Fort Lauderdale airport on Friday and retrieved a 9mm semi-automatic handgun and ammunition that he had declared and packed in his
Miami:A video of the gunman opening fire at a Florida airport emerged on Sunday as authorities are trying to piece together his motive for travelling to the state to carry out a killing spree that left five dead and six wounded.
Iraq war veteran Esteban Santiago flew to the Fort Lauderdale airport on Friday and retrieved a 9mm semi-automatic handgun and ammunition that he had declared and packed in his checked luggage.
Video released by the TMZ website showed Santiago, bearded and wearing a blue shirt, walking calmly through the baggage claim area.
He strolled past some passengers before removing a gun from his waistband and nonchalantly launching the attack.
One woman hid behind a luggage cart as others ducked for cover following several milliseconds of stunned confusion.
According to authorities, Santiago, who had previously shown signs of "erratic behaviour", continued shooting until he ran out of ammunition.
The US Justice Department on Saturday charged Santiago, 26, with firearms offences and carrying out an act of violence, for which he could face the death penalty or life in prison if convicted. He is scheduled to make an initial court appearance on Monday.
Broward County Sheriff Scott Israel told CNN on Sunday that two of the victims remained in intensive care while the other four had been released or were recovering in the hospital.
A former member of the Puerto Rico and Alaska National Guard, Santiago served in Iraq from April 2010 to February 2011. He ended his service in August.
On November 7, he walked into the FBI's office in Anchorage, Alaska and complained that his mind was being controlled by national intelligence agencies, which were forcing him to watch Islamic State jihadist videos, the authorities said.
This "erratic behavior" led agents to contact local police, who took him for a mental health evaluation, FBI special agent George Piro said.
According to several testimonies, including from his brother and an aunt, Santiago was suffering from mental health problems.
Santiago travelled to Fort Lauderdale from Alaska.