Russian 'Ship Of Shame' Returning From Syria: UK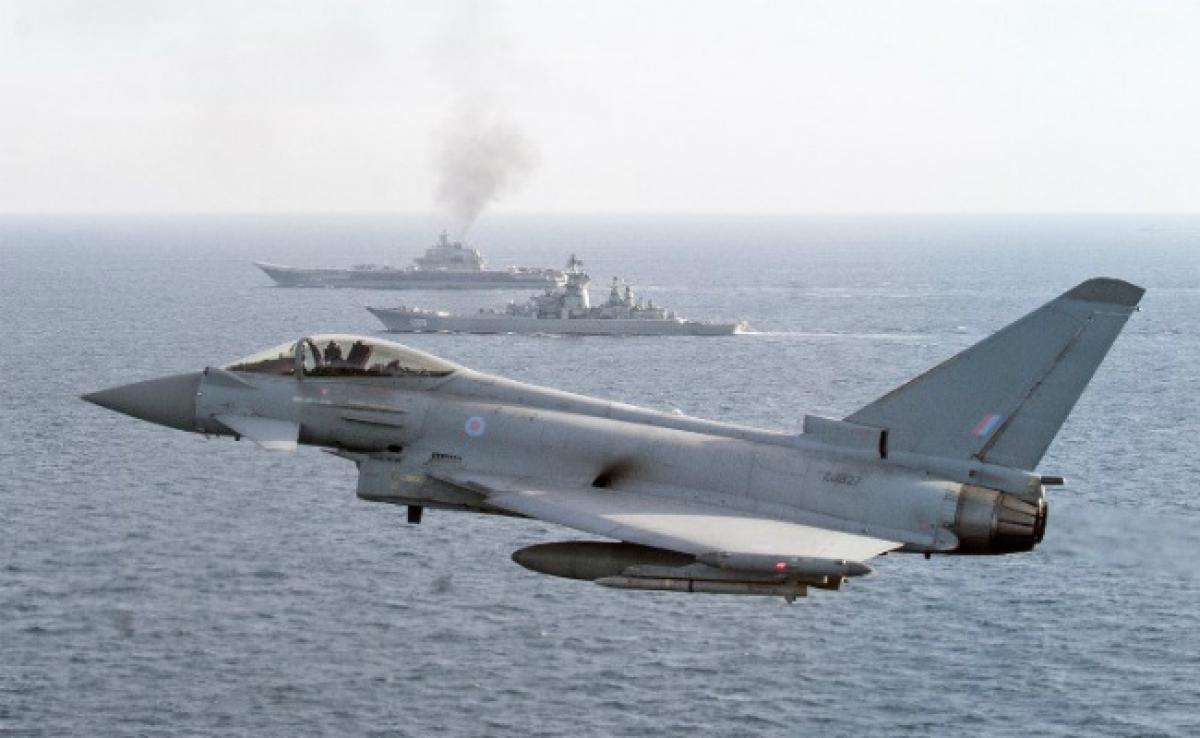 Highlights
A Russian aircraft carrier used to wage a massive offensive on the Syrian city of Aleppo is on its way back to Russia, Britain-'s defence minister...
A Russian aircraft carrier used to wage a massive offensive on the Syrian city of Aleppo is on its way back to Russia, Britain's defence minister said Wednesday, calling it a "ship of shame".
"We will keep a close eye on the Admiral Kuznetsov as it skulks back to Russia," Defence Minister Michael Fallon said in a statement.
The Russian warship travelled through the North Sea to Syria last year, to help Moscow ally President Bashar al-Assad's troops recapture rebel areas of Aleppo city after four years of fighting there.The offensive forced thousands of civilians and rebels to flee the city, after years of intense bombing and clashes that ravaged swathes of Syria's former economic capital.
Fallon called the aircraft carrier "a ship of shame whose mission has only extended the suffering of the Syrian people".
"We are man-marking these vessels every step of the way around the UK as part of our steadfast commitment to keep Britain safe," he said.
Britain is deploying Typhoon jets and a frigate to shadow the Admiral Kuznetsov, which is accompanied by a Russian cruiser and salvage tug, the ministry said.
Moscow criticised the escort and accused Fallon of hitting out at the Russian navy in a bid to distract the British public."The aim of this type of statement and the 'show' performed by the naval escort of our vessels is designed to turn the attention of British taxpayers away from the real state of Britain's military fleet," Igor Konachenkov, spokesman for the Russian defence ministry, said in a statement.

"I would like to point out that in the first place, the Russian military vessels did not require this kind of senseless escort, they know how to find their way through this stretch of sea.
"And secondly, we recommend, Mr Fallon, you pay more attention to the British fleet, as the English press have for good reason also stressed," he added.
The jibe was in reference to media reports on Sunday of a failed test of Britain's nuclear weapons deterrent last year, which the British government has refused to confirm or deny outright.
Russia scales down deployment
Russia's military said earlier this month that it had begun scaling down its deployment in Syria under a drawdown ordered by President Vladimir Putin on December 29.
Aircraft from the carrier hit 1,252 "terrorist" targets during a two-month mission, Russia's main commander in Syria, Andrei Kartapolov, was quoted by Russian news agencies as saying.
The Syrian regime and its allies have consistently referred to all of Assad's opponents -- jihadist or otherwise -- as "terrorist" since a conflict erupted in 2011.
The fall of Aleppo in December last year was the regime's biggest victory since the war began with anti-Assad protests.

Subscribed Failed...
Subscribed Successfully...