Dalai Lama's Arunachal visit will 'gravely harm' ties, says Chinese media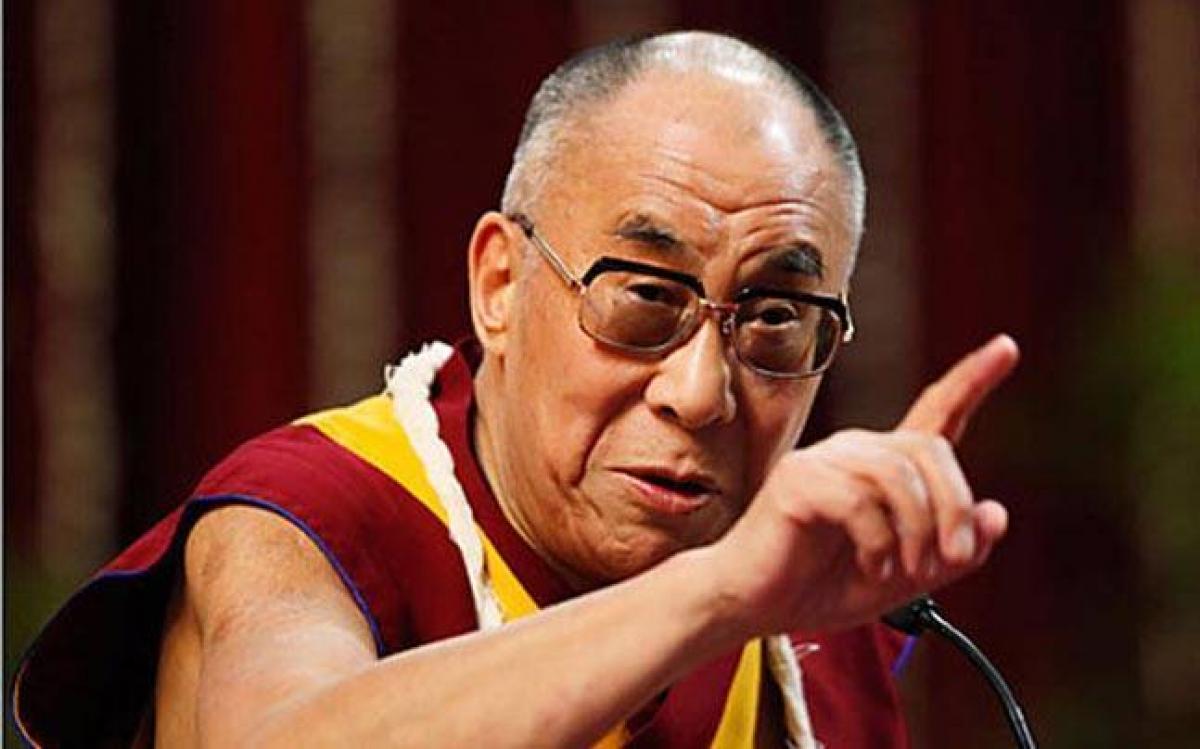 Highlights
Angry over the Dalai Lama\'s visit to Arunachal Pradesh, the Chinese state-run media on Wednesday said New Delhi\'s inviting the Tibetan spiritual leader to the \"sensitive region\" would \"gravely damage\" India-China relations.
Angry over the Dalai Lama's visit to Arunachal Pradesh, the Chinese state-run media on Wednesday said New Delhi's inviting the Tibetan spiritual leader to the "sensitive region" would "gravely damage" India-China relations.
The Global Times, in a belligerent editorial, also said that Indian Prime Minister Narendra Modi "unlike his predecessors" was taking a different stance on the Dalai Lama issue by "raising public engagements with the monk and challenging Beijing's bottom line" on Arunachal Pradesh, which Beijing considers disputed and a part of south Tibet.
The editorial comes as the Dalai Lama entered Arunachal Pradesh on Tuesday by road, en-route to Tawang where he is to attend an important Buddhist event.
On Tuesday as he entered Bomdila, in Arunachal Pradesh, the Dalai Lama was received by Arunachal Pradesh Chief Minister Pema Khandu, and members of the Tibetan community.
The Global Times said: "The Dalai Lama was received by Indian President Pranab Mukherjee in December, and invited by Pema Khandu, "chief minister" of "Arunachal Pradesh," to Tawang this month. "It's a behavioral change you are seeing. India is more assertive," Rijiju openly said in an interview with Reuters earlier.
"Amid Beijing-New Delhi conflicts, the Dalai Lama is now openly used by India as a diplomatic tool to win more leverage," it commented.
According to the Global Times, India is trying to play the Tibet card against China as "New Delhi is dissatisfied with Beijing's stance over its membership bid to the Nuclear Suppliers Group and its request to name Masood Azhar, head of Pakistani militant group, to a UN Security Council blacklist".
It says that "China has never thought of making trouble for India, and is handling these issues in accordance with international practices and UN regulations".
It said that India is also exploring the option of linking the strategic border district of Tawang with a railway network, and termed it "another provocation against Beijing".
India has also invited a "parliamentary" delegation from Taiwan in February.
It went on to say that "New Delhi may have underestimated Beijing's determination to safeguard its core interests".
"Many countries have pledged not to extend invitations to the Dalai Lama. As the two largest emerging economies, China and India have great potential for cooperation. India should overcome its suspicions against China."
It ended with a dire warning, "China doesn't allow India to free ride on its economic growth while jeopardizing Beijing's core interests".
The editorial comes a day after the Chinese Foreign Ministry termed the Dalai Lama as "an anti-China separatist" and also said the Chinese government is "resolutely opposed to any country's support and facilitation" for him and his "group's anti-China separatist activities" - without directly alluding to India.
On Tuesday, India said that no political motive should be attributed to the Dalai Lama's visit to Arunachal Pradesh and asked China not to interfere in its affairs.
Union Minister of State for Home Kiren Rijiju, who is from Arunachal Pradesh, said: "India has always been non-interfering in the neighbours' internal affairs in our approach. In the same manner, we expect the same from our neighbours."
"When Dalai Lamaji is in Arunachal Pradesh, he will be confined only to religious matters. He is not there to make any political statement and he is not there with any political motive," he said.
Rijiju, who is scheduled to go to Arunachal Pradesh on Wednesday to meet the Dalai Lama, said India has never questioned China's sovereignty and "has respectfully adhered to the one-China policy".
"So we expect that China also should not interfere in our internal matters," he stated.
The Indian Ministry of External Affairs said the Dalai Lama has visited the state six times earlier and no "additional colour" should be given to his visit starting from April 5.
Chinese Foreign Ministry spokesperson Lu Kang last week said China was firmly opposed to any visit by the Dalai Lama to the disputed border region.
"China is gravely concerned about this. Our stance on the eastern part of the China-India border is clear and consistent," Lu said.
In another article in Global Times, a Chinese expert has said that the Dalai Lama's visit to the disputed zone "will hurt Sino-Indian ties".
"The Dalai's visit to Tawang, which China hopes will be returned, will affect relations between China and India," an expert from the Institute of Asia-Pacific Studies of the Chinese Academy of Social Sciences told the Global Times on Tuesday.