NASA's Peggy Whitson Takes Command Of Space Station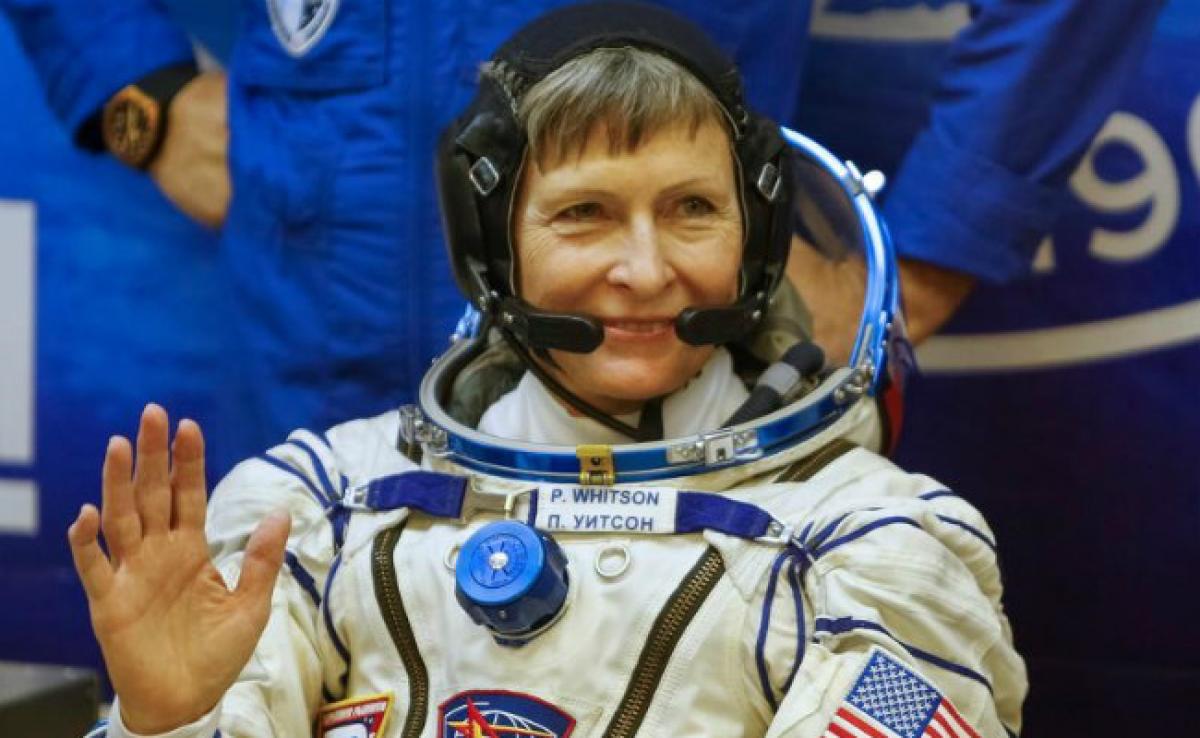 Highlights
NASA\'s Peggy Whitson, soon to become the most experienced US astronaut in terms of time spent in space, assumed command of the International Space Station on Sunday as two Russian crew members and an American prepared to fly back to Earth. For Whitson, 57, it was her second stint in charge of the $100 billion station, a multinational project overseen by the National Aeronautics and Space Administr
NASA's Peggy Whitson, soon to become the most experienced US astronaut in terms of time spent in space, assumed command of the International Space Station on Sunday as two Russian crew members and an American prepared to fly back to Earth. For Whitson, 57, it was her second stint in charge of the $100 billion station, a multinational project overseen by the National Aeronautics and Space Administration and the Russian space agency Roscosmos.
On April 24, Whitson will have spent more time in space than any other American astronant, surpassing the current US record of 534 days held by NASA's Jeff Williams, 59. She already held records for the most time spent in space by a woman and for the most time spent spacewalking by a woman.
"She will set another record at this moment," the departing US commander, Shane Kimbrough, said during a Sunday change of command ceremony aired on NASA TV. "She becomes the first two-time female commander of the International Space Station."

Kimbrough and Russian crewmates Sergey Ryzhikov and Andrey Borisenko were scheduled to wrap up a 173-day mission on Monday, with a parachute landing in Kazakhstan at 7:21 am EDT (1121 GMT).
Their replacements, NASA's Jack Fischer and Fyodor Yurchikhin of Roscosmos, were due to arrive on April 20 at the station, which is in orbit about 250 miles (400 km) above Earth.
The US and Russian space agencies last week agreed to extend Whitson's mission by three months to fill in as the new crew's third member.
Russia is reducing its station cadre from three to two members until its new science laboratory is launched next year, the head of Roscosmos said at the US Space Symposium in Colorado Springs, Colorado, last week.
Whitson flew to the station in November with Russia's Oleg Novitskiy and France's Thomas Pesquet. The men were scheduled to fly back to Earth without Whitson on June 2.
She was due to return to Earth in September with Fischer and Yurchikhin, having amassed a career US record of more than 665 days in orbit. Russian cosmonaut Gennady Padalka, with 878 days in orbit, is the world's most experienced space flier.