Former Pakistan PM Nawaz Sharif and his daughter Maryam to be arrested at the airport in Lahore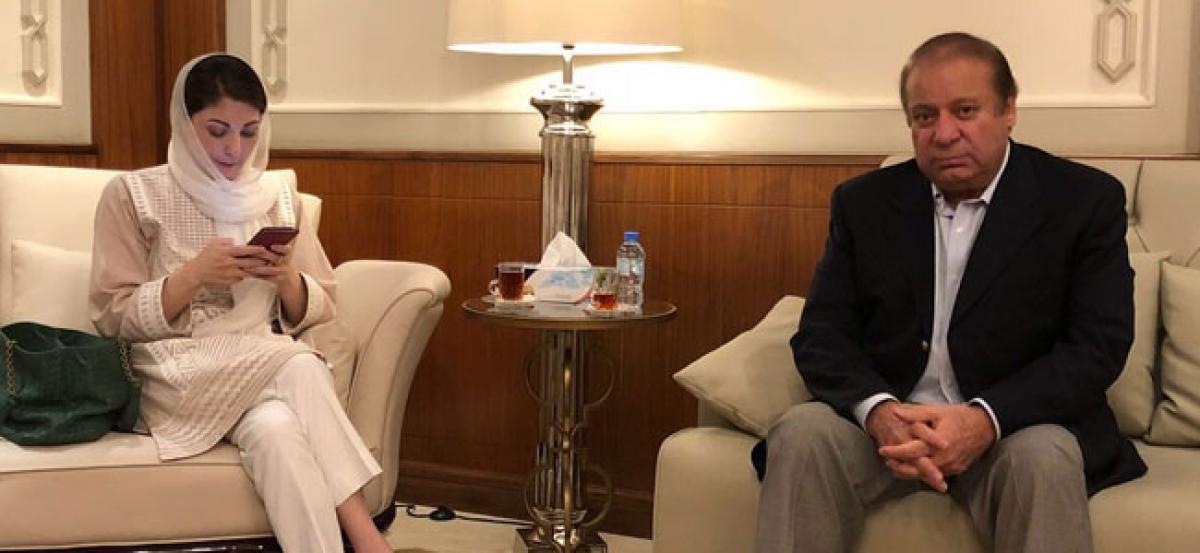 Highlights
On Friday evening Nawaz Sharif former Pakistan Prime Minister and his daughter Maryam, were sentenced to jail for corruption, and are likely to be arrested at the Lahore airport, reports said hours before their arrival
On Friday evening Nawaz Sharif former Pakistan Prime Minister and his daughter Maryam, were sentenced to jail for corruption, and are likely to be arrested at the Lahore airport, reports said hours before their arrival . Over 10,000 police officers have been posted in Lahore for what is said to be a dramatic homecoming for the three-time prime minister who wants to mobilise his party ahead of general elections on July 25. The administration has ordered that mobile phones will be shut in the city from 3 pm to 12 am.
The Sharifs are likely to be arrested on the tarmac after their plane lands around 6:16 pm local time and then flown to Islamabad by helicopter. They are likely to be taken to the Adiala jail.
"I'll be taken straight to jail. But I'm doing this for people of Pak, sacrificing for generations to come. Such an opportunity won't come again. Let's build the destiny of Pakistan together," Nawaz Sharif said at the Abu Dhabi airport.
The government is seen to be taking all possible steps to prevent Nawaz Sharif from drawing political capital from his return and arrest. Thousands of supporters of Nawaz Sharif are expected to crowd the airport for his arrival.
The decision to arrest the Sharifs even before they land was reportedly taken by the interim government after a statement last night from Nawaz Sharif's mother Shamim Akhtar, who said: "I won't let them go to jail. If they are sent to jail, then I will go with them." Pakistan's media regulator has ordered television channels to stop live telecast of briefings of political leaders containing "defamatory and derogatory content". The regulator claimed that "malicious and indecent content" was being aired live by television channels and sought only telecast of the edited footage.
Nawaz Sharif, 68, was sentenced to 10 years in prison by a Pakistani accountability court for corrupt practices linked to his family's purchase of four London flats. He faces two more corruption cases against him following the Panama Paper scandal. After the former prime minister declared that he was returning from London "despite seeing a prison cell in front of him," the police started targeting leaders of his Pakistan Muslim League-Nawaz, or PML-N. The July 25 election will pit the PML-N against its main political rival, the Pakistan Tehreek-e-Insaf, which is led by cricket star-turned-politician Imran Khan.
Nawaz Sharif wants to appeal his conviction and says he will face the jail sentence. Officials have said a helicopter each had been positioned at airports in Islamabad and Lahore airports for the arrest.
His daughter Maryam Nawaz, 44, was also convicted and sentenced to seven years in prison. Before leaving London, she called going back to Pakistan "to go to prison the most difficult decision of our lives because my mother is on the ventilator and we don't know what happens next, there is no pain like that of leaving your mother behind in such situation but there's a national duty and we must make this important journey".