No longer son-in-law of India: Boris Johnson to divorce wife Marina Wheeler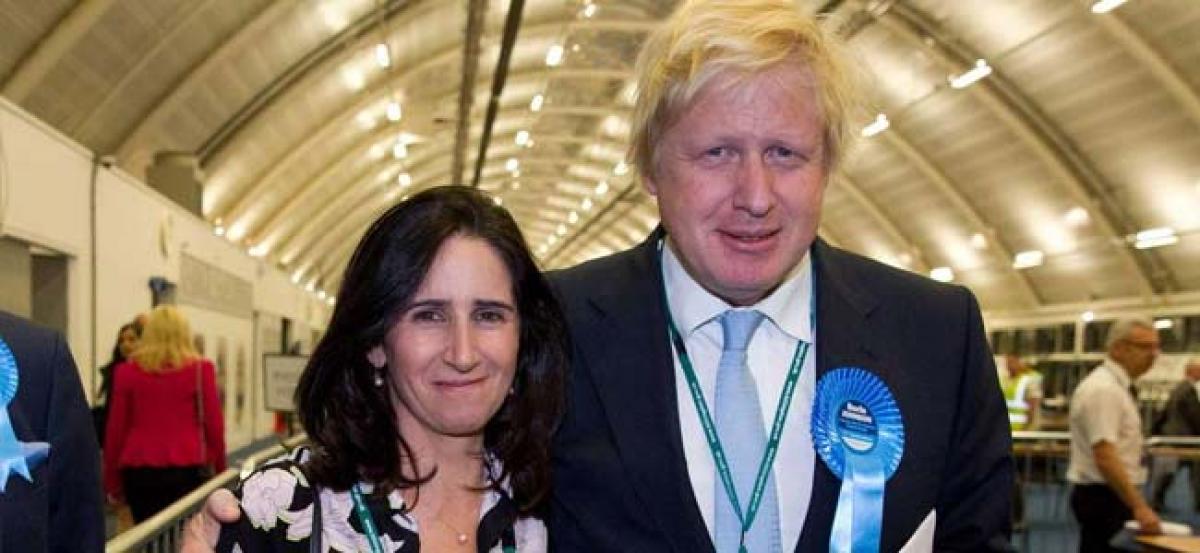 Highlights
Boris Johnson, Britains former foreign secretary and his Indianorigin wife, Marina Wheeler, on Friday announced they plan to divorce amid claims that the flamboyant politician had cheated on his lawyer wife of 25 years
Boris Johnson, Britain's former foreign secretary and his Indian-origin wife, Marina Wheeler, on Friday announced they plan to divorce amid claims that the flamboyant politician had cheated on his lawyer wife of 25 years.
The couple made the announcement in a joint statement after a report appeared in the Sun newspaper around the couple's separation over Johnson's alleged unfaithfulness.
"Several months ago, after 25 years of marriage, we decided it was in our best interests to separate," the statement said.
"We have subsequently agreed to divorce and that process is under way. As friends we will continue to support our four children in the years ahead. We will not be commenting further," it added.
Wheeler, a respected human rights lawyer, is the daughter of former BBC journalist Charles Wheeler and his second wife Dip Singh. Johnson has often made reference to his wife's Indian roots to categorise himself as the son-in-law of India.
During his term as London Mayor in 2013, he branded himself the "first and only mayor of London with real live relatives in India".The 54-year-old couple have four children together.The Sun reported that their fashion journalist daughter, 25-year-old Lara, said her mother will "never take him back" after a latest fling.
Johnson is known for his affairs in the past, including fathering a child with a former art consultant lover.In 2004, he was removed from the Conservative party frontbenches after lying over an affair with British journalist and writer Petronella Wyatt.
As a Brexit frontrunner within the ruling Tory party, Johnson has credited his wife as a key voice in his decision to support Britain's exit from the European Union (EU) before the June 2016 referendum.
The senior Conservative party MP had resigned from the Cabinet in July over his opposition to British Prime Minister Theresa May's Brexit strategy and is widely seen as eyeing an entry into Downing Street.