Woman tells of nine-month rape ordeal in shipping container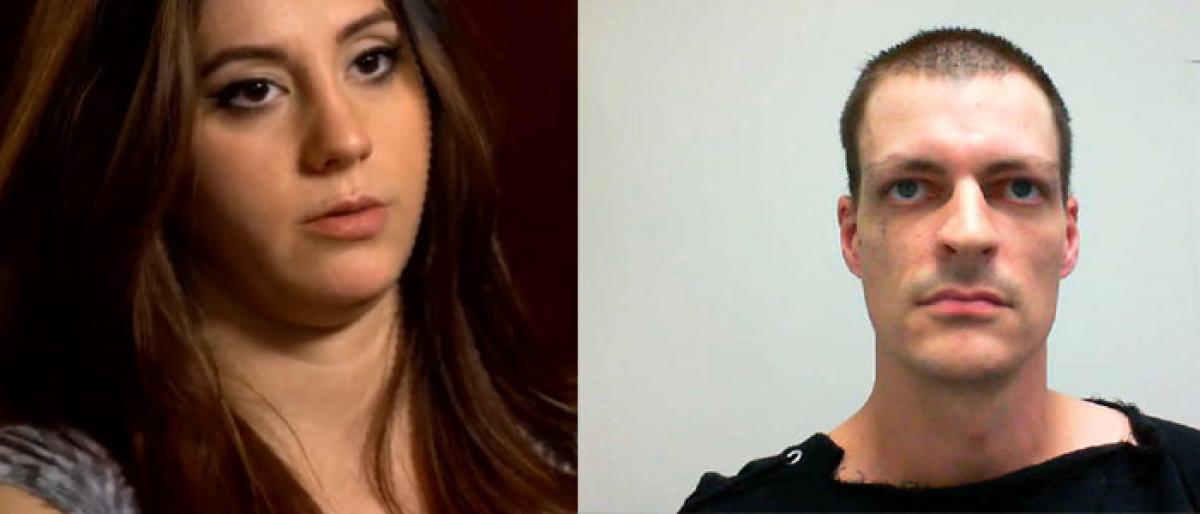 Highlights
Abby Hernandez, now aged 19, was 14 when she was abducted by Nathaniel Kibby in North Conway, New Hampshire in 2013
Abby Hernandez, now aged 19, was 14 when she was abducted by Nathaniel Kibby in North Conway, New Hampshire in 2013.
Kibby, 34, took her while she was walking home from school.
Her disappearance shocked the town, devastated her family and bewildered authorities.
The search for the teenager was one of the largest in the state's history.
In an exclusive interview with ABC news, Abby, now 19, tells of how she became her captor's friend in order to gain his trust.
"I remember thinking to myself, 'Okay, I've got to work with this guy'. I said 'I don't judge you for this. If you let me go, I won't tell anybody about this,'" she said.
Kibby would use a taser to suppress Abby.
Abby said her captor slowly became more trusting of her, even asking her to help him create counterfeit money.
"Part of how I gained his trust, I guess, was… I went along with whatever he wanted to do," she said.
"I remember I never said 'amen' in my mind. I never wanted to end my prayers because I didn't want God to leave me... I just really wanted to live."
Authorities said Kibby gagged her, placed her in a storage container, and sexually assaulted her every day she was held captive.
He tied her to his bed, fitted her with a shock collar designed to stop dogs from barking, and made her wear nappies.
He gave her a device that would deliver water when he wasn't there.
During her captivity, Kibby gave his victim sleeping pills, alcohol, and marijuana.
Abby was eventually freed after a woman, who Kibby sold counterfeit money to, turned him in to the police.
He was afraid officers would find her so he drove her back to where he had first abducted her and let her go.
She walked back to her family home which was captured on their security system.
Asked how she got through her ordeal, Abby said she just held on to hope.