Huzurabad govt school documentary selected for international screening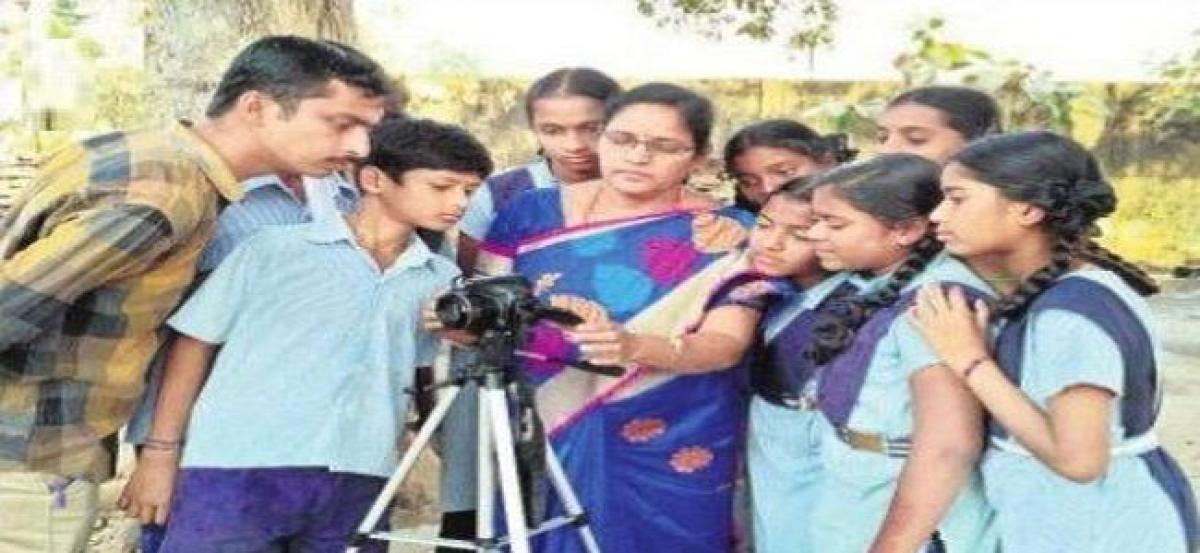 Highlights
The documentary titled, 'Healthy India-Wealthy India', documented by the students of Huzurabad Government High School, has been selected for international-level screening. The documentary stood in top position in Digital Equalization Competitions, held in March this year. Students of various government schools across the country had presented their documentaries at the competitions, organised by
Karimnagar: The documentary titled, 'Healthy India-Wealthy India', documented by the students of Huzurabad Government High School, has been selected for international-level screening. The documentary stood in top position in Digital Equalization Competitions, held in March this year. Students of various government schools across the country had presented their documentaries at the competitions, organised by American-India Foundation (AIF).
The students of Huzurabad Government High School, under the supervision of NGC (National Green Corporation) teacher S Anuradha, filmed a documentary on 'Healthy India-Wealthy India' and submitted it to the competitions. After going through all the documentaries submitted by numerous schools, the AIF representatives had announced that the documentary prepared by Huzurabad government school students came in first position.
It was selected for screening in the competitions to be held at international-level. Elated by the news, NGC teacher S Anuradha said the students filmed the documentary on keeping the surroundings clean, about students' personal hygiene along with how to clean hands before and after having meals and after going to toilet, with the coordination of AIF representatives AIF - B Raju and Nikhil. The School Headmaster and teachers congratulated the students for their best efforts and conveyed wishes to them.