Minister inaugurates 20 2BHK in Nijalapur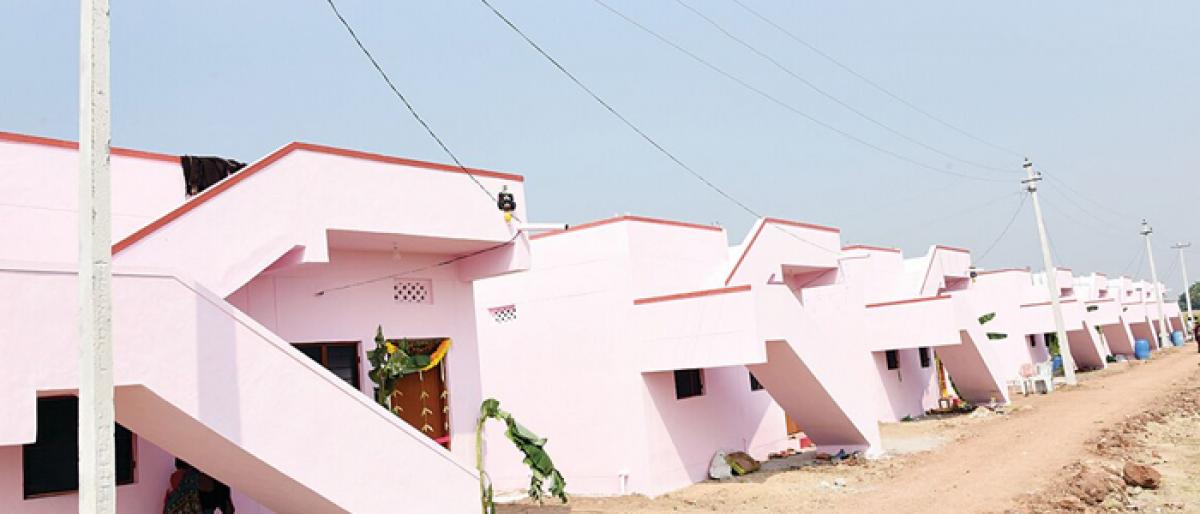 Highlights
Health Minister C Laxma Reddy inaugurated 20 newly constructed double bed rooms (DBRs) and laid foundation stone to 70 more DBRs in Nijalapur village of Musapet mandal in Mahbubnagar on Friday. After Yerravelli village in KCR's Gajwel Constituency, Nijalapur is the only second village to get double bedrooms constructed in record time in the State. All the 20 houses handed over to the beneficiaries
Mahabubanagar: Health Minister C Laxma Reddy inaugurated 20 newly constructed double bed rooms (DBRs) and laid foundation stone to 70 more DBRs in Nijalapur village of Musapet mandal in Mahbubnagar on Friday. After Yerravelli village in KCR's Gajwel Constituency, Nijalapur is the only second village to get double bedrooms constructed in record time in the State. All the 20 houses handed over to the beneficiaries by the hands of the minister.
Nijalapur village is the adopted village of Devarkadra MLA Alla Venkateshwar Reddy. As part of making it a model village in the district, early last year, the Collector Ronald Rose had launched mass construction of Individual Latrines and in just two days achieved a target of constructing more than 300 toilets in the village.
Now, the district Administration decided to launch the construction of double bed room project and also decided to construct as many as 70 double bed rooms in the village. Nijalapur is the first village in the entire district to have launched the construction of double bed rooms after the success of double bed rooms in the urban areas of Mahbubnagar.