Efforts to bring handloom workers under insurance cover underway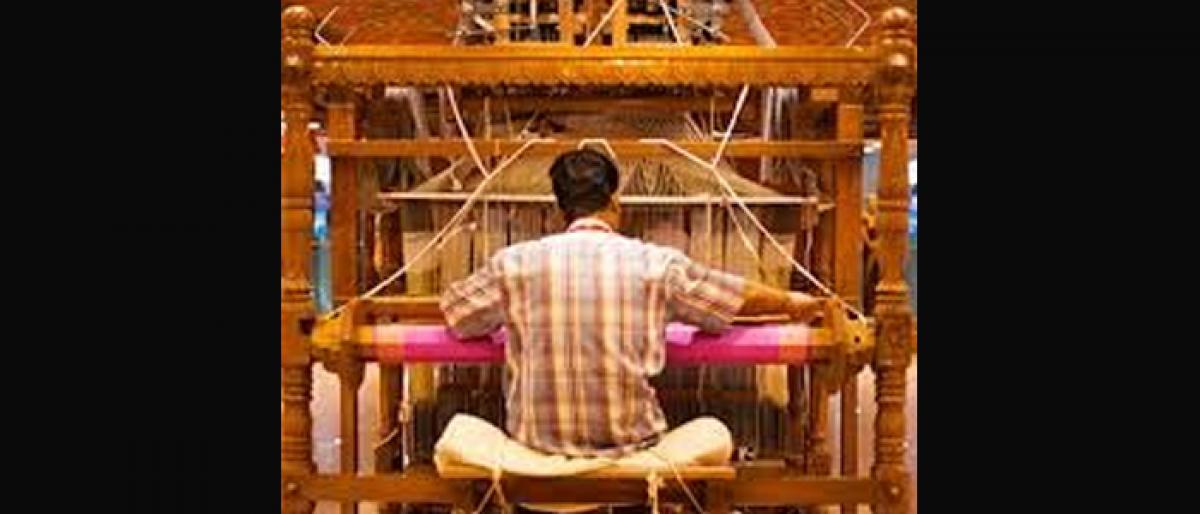 Highlights
The district administration has chalked out plans to extend insurance cover to all handloom workers in the district. The Department of handlooms and Textiles is making efforts to ensure that all the handloom workers come under the insurance cover
Mahbubnagar: The district administration has chalked out plans to extend insurance cover to all handloom workers in the district. The Department of handlooms and Textiles is making efforts to ensure that all the handloom workers come under the insurance cover.
As part of the plan, the officials have invited applications from the members of Handloom Association in the district to bring the workers under the ambit of insurance, launched by the Central governments for the benefit of the handloom community.
According to Tirumala Rao, Assistant Director of the Department of Handloom and Textiles, the handloom workers both from the organised and unorganised sectors can avail themselves of various insurance schemes like Pradhanmantri Jeevan Jyothi Bheema Scheme, Mahatma Gandhi Bunakar Bheema Scheme and Pradhan Mantri Suraksha Bheema scheme. Each scheme has its own specifications basing on the age group.
For instance, handloom workers, who wish to get enrolled under Pradhanmantri Jeevan Jyothi Bheema scheme should be in the age group of 18-50 years and they need to earn their livelihood by earning 50 per cent from handloom work. All candidates must submit their applications along with the Aadhaar cards and the age in the aadhaar card must match with their actual date of birth. Another important condition is that only such workers whose handlooms are geotagged will be eligible for applying for these schemes.
Except variations in the age group, all other conditions for all the three insurance policies are similar. The age group for availing Pradhanmantri Jeevan Jyothi scheme is between 18 and 50 years, the age group for availing the Mahatma Gandhi Bunakar Bheema scheme is between 51 and 59 and for availing the Pradhanmantri Suraksha Bheema Scheme any handloom worker between 18 and 70 years is eligible.
For availing the insurance facilities all the handloom workers in the district are directed to approach the office of Handlooms and Textile. "Interested handloom workers in the organized and non-organised sectors should fill their details in separate pro forma and submit their applications at the office. For any further details they can approach the officials during the office hours," said Tirumala Rao.