Nalgonda poet bags rare honour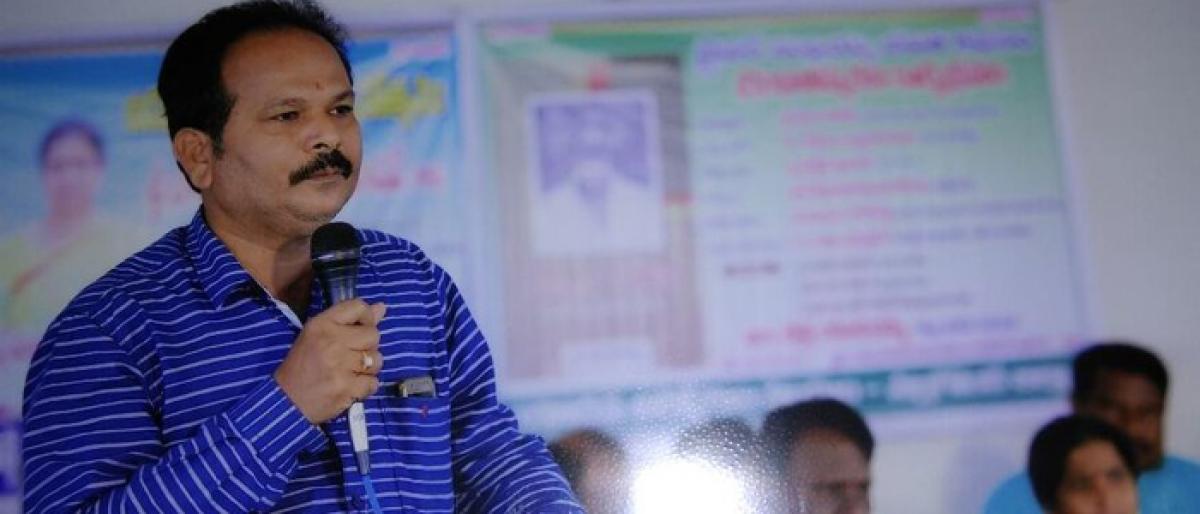 Highlights
Poet Munasa Venkat of Nalgonda town, who educated the people of the region well in advance in 90s over the consequences of Andhra migrants in Telangana through his poems, has secured a rare honour of coordinating a Kavi Sammelanam (poets conference) during the World Telugu Conference, to start in Hyderabad from December
Nalgonda: Poet Munasa Venkat of Nalgonda town, who educated the people of the region well in advance in 90s over the consequences of Andhra migrants in Telangana through his poems, has secured a rare honour of coordinating a Kavi Sammelanam (poets conference) during the World Telugu Conference, to start in Hyderabad from December 15. As per official sources, Venkat is going to coordinate the first Kavi Sammelanam to be conducted during the World Telugu Conference.
A graduate in Arts and a fisherman, Venkat penned many poems in Telangana accent and dialect. Some of his notable poems include Brahmma Mukham lo Nunchi Padalu, Kadi Kindhi Yeddulaku Kallalu Yeekadivi, Gangamma, Lekkachusaka, Tudum, Pallerukayalu and Kali Kunda. All these were translated into English, Hindi, Marati and other regional languages. Furthermore, some of the scholars from Osmania and Kakatiya varsities even submitted their research papers on the poems written by Venkat.
Most of his poems reflect the lives of peasants, farmers and fishermen of the region. Using simple words with proverbs, he made his poems appeal for young and old. Sharing his joy for being part of the WTC, Venkat described the conference as festival of rural Telangana and poets and writers of the region who help the oppressed to raise their voices during the Andhra and Nizam rulings. He appreciated the government for giving a new lease of life to Telugu in the state, which was neglected by Andhra rulers in the united Andhra Pradesh.
Besides Venkat, poet, critic and retired lecturer Venu Sankoju, NG College Telugu Department head Dr Belli Yadaiah and another famous poet Komatireddy Buchireddy also bagged the honour of playing the coordinators for Kavi Sammelanam programmes for the ensuing WTC.
By:Deekonda Ravi Shankar