He eliminated family to be sole owner of land, property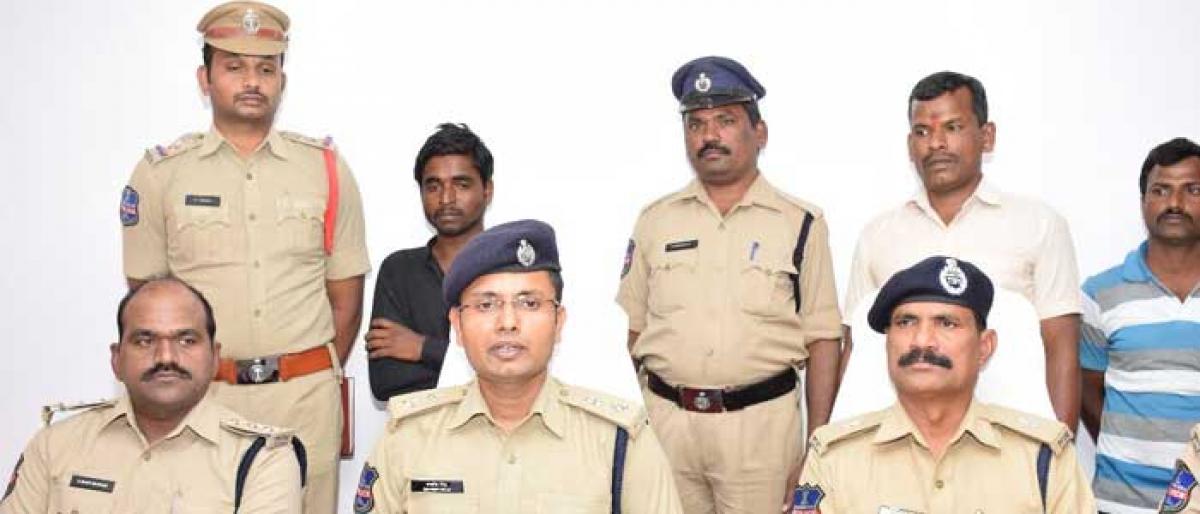 Highlights
The sensational killing of three persons in Mamillapally village of Uppunutala mandal in Nagarkurnool district, where the elder brother Mallesh had killed his own father and two younger brothers, during the police interrogation had revealed that he had hatched a systematic plan to eliminate all the three persons of his family only for the sake of becoming sole owner of land and property of his fa
Nagarkurnool: The sensational killing of three persons in Mamillapally village of Uppunutala mandal in Nagarkurnool district, where the elder brother Mallesh had killed his own father and two younger brothers, during the police interrogation had revealed that he had hatched a systematic plan to eliminate all the three persons of his family only for the sake of becoming sole owner of land and property of his family.
The accused Mallesh who was earlier arrested by the Nagarkurnool police at the Mandal Revenue office of Uppunutala mandal was taken into custody and the police had conducted a detailed enquiry into the motive of the murder case. Following the interrogation Mallesh revealed to the police that he was a regular alcoholic and wanted to become the sole owner of his family property. For this he hatched a plan to eliminate his brothers and his father after which he would become the sole owner of the property.
Accordingly he hatched plan and convinced his two brothers and father that some 'Baba' had told him that there was a gold treasure hidden in their land and to find out that he decided to call one by one to his brothers and his father to the agriculture field early in the morning.
As per the plan he called his younger brother Srisailam and stabbed him with a knife and killed him by throwing boulders on his head. Later, another younger brother was called and he too was eliminated in the similar fashion. In the end he eliminated his father also in the same fashion.
While presenting Mallesh to the media, Sunpreet Singh Superintendent of police Nagarkurnool said the police completed the investigation and arrested the accused and during their interrogation it was found that Mallesh had killed his family members only because of his greed and selfishness to gain the property and land assets only for himself. The police booked a case and court remands.