CPI to fight anti-people policies of State, Centre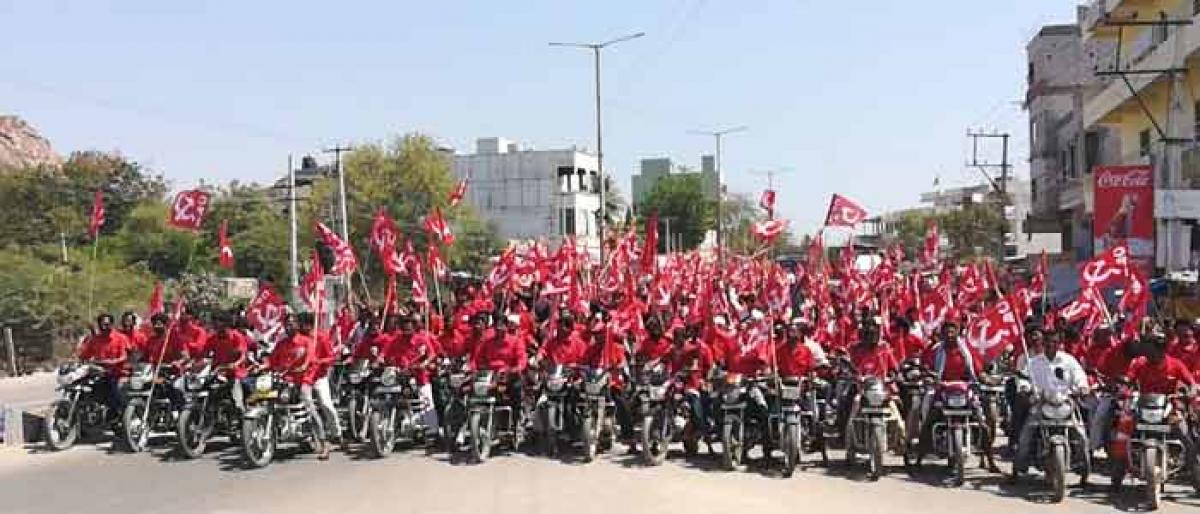 Highlights
Communist Party of India (CPI) State Secretary Chada Venkat Reddy Stated that party would take up severe agitations against both the Central and State governments for their 'anti-people' policies. Chada attended as chief guest to a programme held as part of party district-level meetings in Nalgonda on Monday. Addressing the gathering, the CPI leader called upon the cadre to work in unison towards
Nalgonda: Communist Party of India (CPI) State Secretary Chada Venkat Reddy Stated that party would take up severe agitations against both the Central and State governments for their 'anti-people' policies. Chada attended as chief guest to a programme held as part of party district-level meetings in Nalgonda on Monday. Addressing the gathering, the CPI leader called upon the cadre to work in unison towards strengthen the party from grassroot level.
"CPI along with like-minded peoples' organisations will work together to teach a befitting lesson to Chief Minister K Chandrashekar Rao in coming up elections," he said.Stating that the Chief Minister was following his own agenda, Chada listed out all pending poll promises and failures of both the Central and State governments. He directed the party leaders and cadre to plan different type of protests to mount pressure on the governments to address peoples' issues.
Before starting the meeting, leaders of the party and associated wings and workers conducted a huge rally in the town. Party state leaders Mallepally Adi Reddy, Ratnakar Rao, former MLA Ujjini Yadagiri Rao, district secretary Palla Narsimha Reddy, Nellikanti Satyam, Srujana, Palla Devender Reddy and large number of party workers attended the programme.