Police arrest 3 persons, seize 46 lakh worth of ganja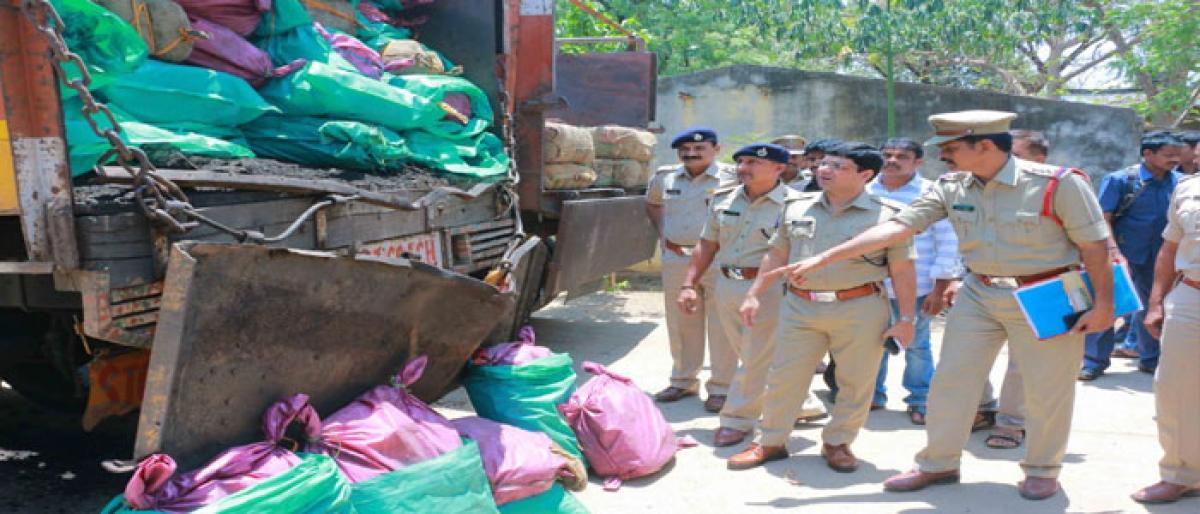 Highlights
Khammam Rural Task Force police arrested three persons allegedly involved in illegal transporting of ganja during the vehicle check at Warangal crossroads in Adulapuram village on Friday
Khammam: Khammam Rural Task Force police arrested three persons allegedly involved in illegal transporting of ganja during the vehicle check at Warangal crossroads in Adulapuram village on Friday.
According to Police Commissioner Tafseer Iqbal, the accused are Gogulothu Venkanna resident of Maripeda Bunglow, a Lorry driver Prem, resident of Rajasthan, and cleaner Ashok. The three accused, the police said, were involved in illegal transport of ganja for the last few days from Orissa to Rajasthan through Khammam.
On a tip-off, the Task Force police along with Khammam rural police conducted a vehicle check at Warnagal crossroads at Adulapuram village and arrested the three and seized the 460 kg of ganja worth Rs 46 lakh along with the vehicle, two cell phones.
On seeing the police checking the vehicles, those in the pilot vehicle which was believed to have escorted the lorry transporting the ganja fled. The police spread dragnet to intercept the vehicle. A special team has been formed to investigate the case. The Police Commissioner appreciated the work done by the Assistant Commissioner of Police (Task Force) and the Khammam Rural Police.