HC judgement a slap in the face of KCR, says Mallu Bhatti Vikramarka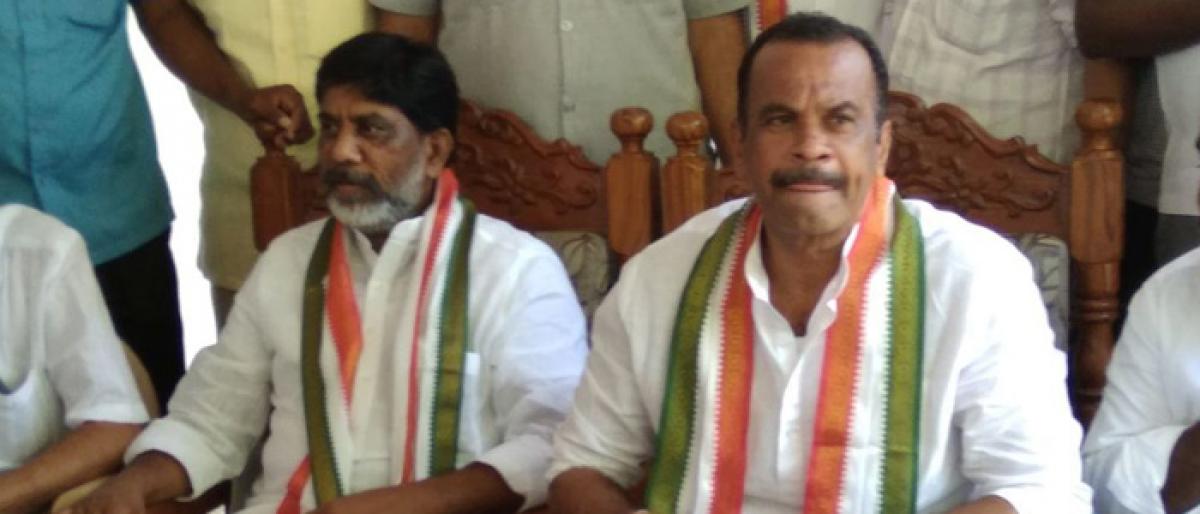 Highlights
The High Court order revoking the expulsion of two Congress MLAs from the State Assembly is a tight slap in the face of Chief Minister K Chandrashekar Rao, said Telangana Pradesh Congress Committee Working President Mallu Bhatti Vikramarka here on Tuesday
Khammam: The High Court order revoking the expulsion of two Congress MLAs from the State Assembly is a tight slap in the face of Chief Minister K Chandrashekar Rao, said Telangana Pradesh Congress Committee Working President Mallu Bhatti Vikramarka here on Tuesday
It may be recalled that Komatireddy Venkat Reddy and S A Sampath Kumar were expelled from the Assembly for alleged misbehaviour.
Speaking to the media here in, Bhati Vrikarmarka said the verdict given by the High Court in favour of Congress leaders is the victory over the TRS party and it is dedicated to the farmers.
He felt that the government had deliberately expelled the two Congress MLAs from the House because of the fear that the irregularities in the Mission Kakaitya and Mission Bhagiratha works would be exposed. The government was scared of being questioned on its hallow promises like three acres of land to Dalits and two-bedroom houses to the poor, he said.
Congress leader Komatireddy Venkat Reddy said the Constitution, written by Dr B R Ambedkar, had enabled the formation of separate statehood for Telangana.
But, Chief Minister K Chandrashekar Rao had insulted Dr Ambedkar, Jagjivanram and Mahatama Jyothibha phule by not paying tributes to them. The TRS government was encouraging attacks on Dalits and Minorities, he said.