A soldier is never off duty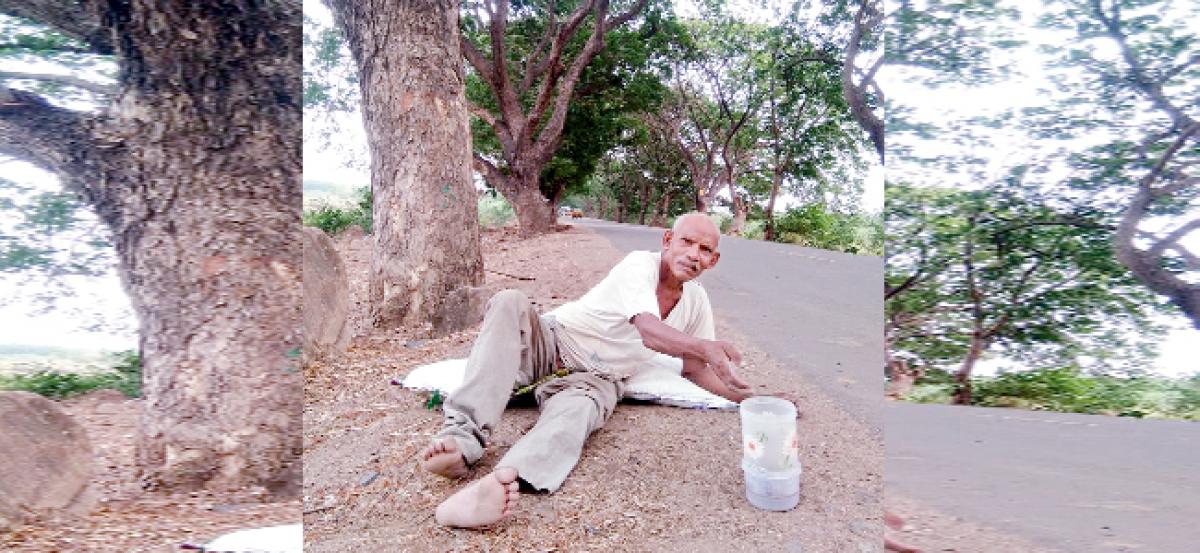 Highlights
'Planting trees is the only way that we can reimburse the nature in a fitting manner. There is no short cut to grow trees as it needs a lot of hard work and persistence'
'Planting trees is the only way that we can reimburse the nature in a fitting manner. There is no short cut to grow trees as it needs a lot of hard work and persistence'
Khammam: A soldier is never off duty, so is the green warrior Daripalli Ramaiah whose maxim conforms to 'Trees give oxygen, shade and fruits'. At a time when everyone was trying to stay indoors this summer, Ramaiah had spent better part of his time outdoors, and for a cause. With yet another plantation season is around the corner, he has been busy with collecting seed fallen from trees for the last couple of months.
The septuagenarian, popularly known as 'Vanajeevi', has never felt the rigours of his mission, which he started in his school days. The first lesson – seed is the secret of evolution, which he learned from his mother, is what he is today. None was expected that a dropout after Class X, who hails from a poor family backdrop, would hit the nationwide headlines one day by getting prestigious Padma Shri, country's fourth highest civilian award.
'Vruksho Rakshati Rakshitaha' (Save trees – It saves you) is the slogan that defines Ramaiah's life in a nutshell. Huge credit also to his better half Janamma, without whose support it wouldn't have been possible for Ramaiah to plant more than one crore saplings in Khammam district.
Ramaiah, who lives in Reddipally village, 5 kms from Khammam, had so far collected 40 kgs of seeds fallen from roadside trees, which incidentally were planted by him decades ago. What is heartening is that Ramaiah had spent many an hour in hot summer to collect the seeds, this despite he is being a heart patient. It may be noted here that last year he had suffered a heart stroke.
Speaking to The Hans India, Ramaiah said: "Planting trees is the only way that we can reimburse the nature in a fitting manner. There is no short cut to grow trees as it needs a lot of hard work and perusal."
Ramaiah's son Kanakaiah said that his father will be busy for the next few weeks taking up the process of sprouting of a seedling from a seed. Later, he will start distribution of saplings besides himself taking up the plantation drive.
Kanuga (Pongamia), Peepal (Bauhinia Racemosa), Bael (Bilva), Nidra Ganneru (Albezia Soman), Neem (Azadirechta Indica), Erra Chandanam (Red Sanders) etc are some of the varieties of seed he had collected this season for his own version of Haritha Haram.
Adepu Mahender