Minister Jagadish Reddy unhappy over delay in construction of 2BHK houses in Suryapet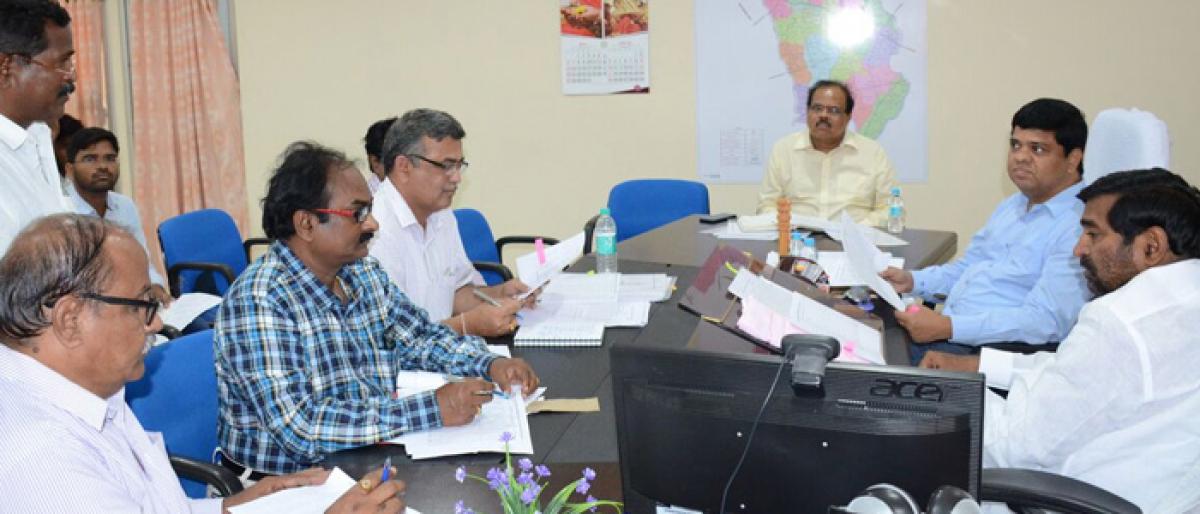 Highlights
Energy and Scheduled Castes Development Minister G Jagadish Reddy has instructed the officials to complete the construction of 2BHK houses on schedule without comprising on quality  
​Suryapet: Energy and Scheduled Castes Development Minister G Jagadish Reddy has instructed the officials to complete the construction of 2BHK houses on schedule without comprising on quality
The Minister along with District Collector K Surendra Mohan was reviewing the progress of the construction of 2BHK houses in the district.
Addressing the officials, Jagadish Reddy expressed concern over the delay in completing the construction of houses in the district. The State government had given administrative sanctions for construction of 1,900 houses in Suryapet constituency, 724 in Tungathurthi, and1,400 each in Huzurnagar and Kodad constituencies.
So far, only 4,364 out of total 5,454 houses were at various stages of construction, he said. He directed officials to provide necessary infrastructure at the 2BHK houses constructing venues to facilitate speedy completion of the work.
The Minister warned the officials that government would not hesitate to take stringent action against them, if any irregularity was found in the allocation of houses to beneficiaries and directed them to maintain transparency in the selection of beneficiaries through village meetings (Grama Sabhas).
He suggested to the officials that they bring the practical problems, if any, that stood in the way of construction two-bedroom houses. Joint Collector Sanjeeva Reddy, DRO Yadi Reddy, RWS, PR, R&B EEs, DEs participated.