Kodela suggests governments to take responsibility on Ramesh and Ravi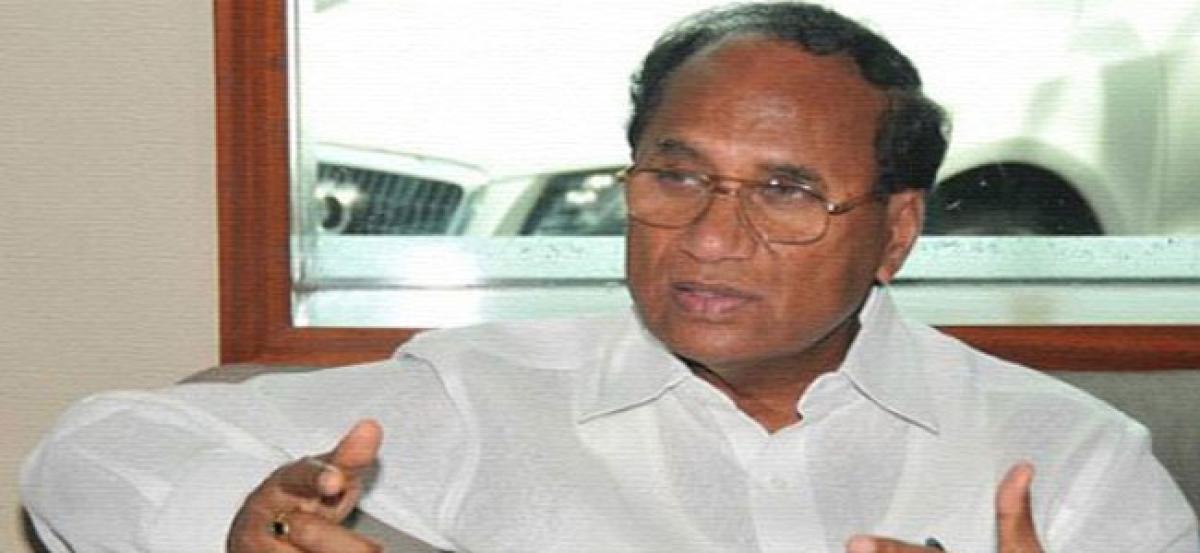 Highlights
Expressing concern over the deteriorating health condition of TDP Rajya Sabha Member CM Ramesh and MLC B. Tech Ravi, the AP Assembly Speaker Kodela Sivaprasada Rao stated that both state and central governments should take responsibility on it. He extended full support to Ramesh and Ravi, who engaged in indefinite hunger strike demanding Kadapa Steel Factory to Kadapa. They have been in the strike
Amaravati: Expressing concern over the deteriorating health condition of TDP Rajya Sabha Member CM Ramesh and MLC B. Tech Ravi, the AP Assembly Speaker Kodela Sivaprasada Rao stated that both state and central governments should take responsibility on it. He extended full support to Ramesh and Ravi, who engaged in indefinite hunger strike demanding Kadapa Steel Factory to Kadapa. They have been in the strike from more than a week.
Sivaprasada Rao observed that it was very unfortunate to stage protests demanding to implement the promises made under AP Reorganization Act. He explained that as and when Kadapa Steel Factory was put in the Reorganization Act, it became legal right for the Andhraits. It was the moral and legal obligation on the central government to establish the Steel Factory.
He expressed displeasure over the central government's attitude by saying that, "Central government was not considering our genuine demands and rights. For every Steel Factory, the AP people are forced to do protests, starting from Visakhapatnam Steel plant to Kadapa Steel plant"
Subscribed Failed...
Subscribed Successfully...