More rains predicted for Andhra Pradesh, Telangana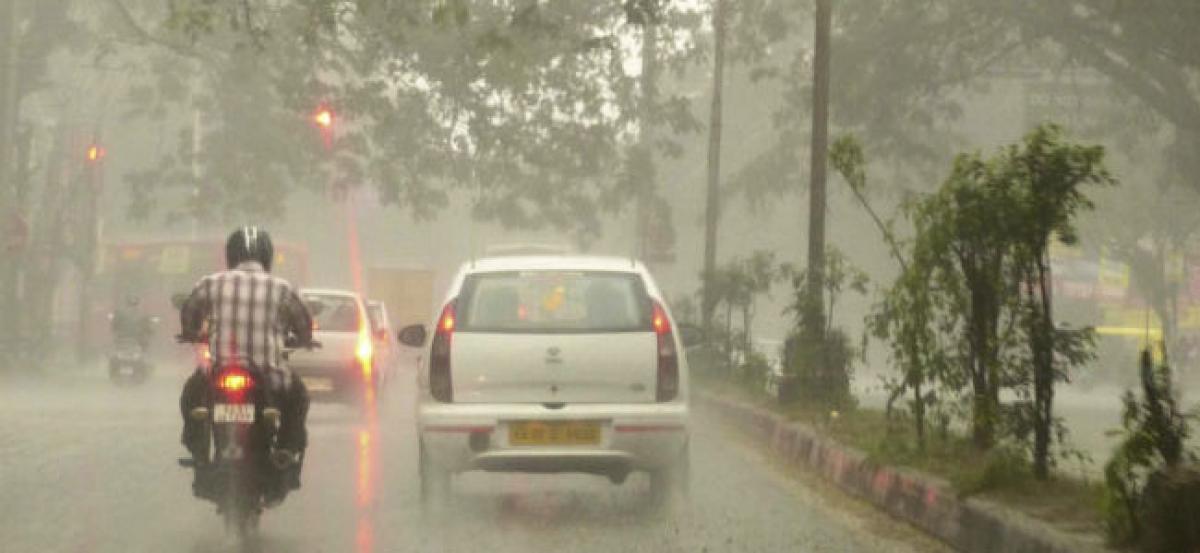 Highlights
Heavy and incessant rains have thrown the normal life out of gear in both the Telgu staes The rains, which began last night , have inundated several lowlying areas in Hyderabad city causing heavy traffic snarls in many places To bring the situation under control, the police have diverted the traffic at several places The commuters, especially the office goers have been put to great difficulty
Heavy and incessant rains have thrown the normal life out of gear in both the Telgu staes. The rains, which began last night , have inundated several low-lying areas in Hyderabad city causing heavy traffic snarls in many places. To bring the situation under control, the police have diverted the traffic at several places. The commuters, especially the office goers have been put to great difficulty.
In Vizag, the inclement and cloudy weather has brought down the temperatures. The weather department has forecast rains for another 48 hours. The rains are caused under the infuelce of a stong area of depression in the Bay of Bengal. The Met department said there could be another cyclone around July 16.
Under the influence of these areas of depression, there would be widespread rains in coastal Andhra nad North Telangana for the coming 48 hours and high speed winds along the northern coastal region. The officials have advised the fishermen not to venture into the sea till the weather clears.