Hyderabad: Ahead of Ganesh Chaturthi, 600kg of Tapeswaram laddu to reach city today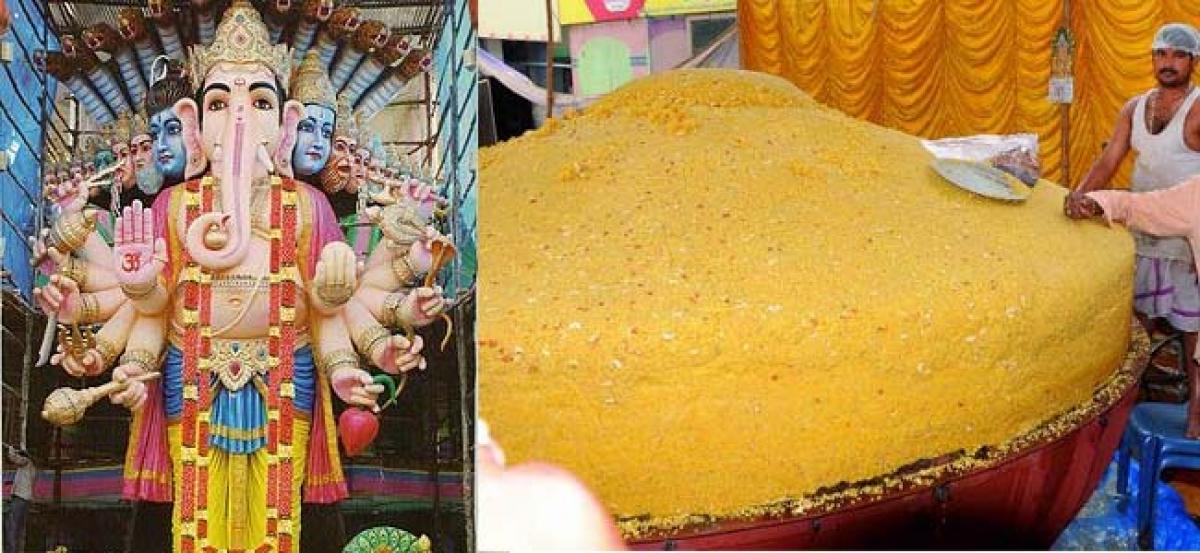 Highlights
The sacred Khairathabad huge Ganesh laddu will reach Hyderabad today from Tapeswaram a day ahead of Ganesh ChaturthiThe Tapeswaram laddu makers have prepared the 600kg laddu on Tuesday and will transport it to the city today It is learnt that the laddu will reach the city by 6 pm and will be kept at Film Nagar temple complex
Hyderabad: The sacred Khairathabad huge Ganesh laddu will reach Hyderabad today from Tapeswaram a day ahead of Ganesh Chaturthi.
The Tapeswaram laddu makers have prepared the 600kg laddu on Tuesday and will transport it to the city today. It is learnt that the laddu will reach the city by 6 pm and will be kept at Film Nagar temple complex.
The special laddu is prepared by PVVV Mallikarjuna Rao aka Malle Babu. According to Rao, the laddu is made up of 220kg of sugar, 145kg of cow ghee, 175kg of Bengal gram, 25kg of Cashew nuts, 13kg of almonds, 3 kg of cardamom, 1kg of green camphor.
The laddu called as Maha Prasadam will be offered to Khairathabad Maha Ganapati on the festival day.