You gave free passage to Mallya: Rahul to Jaitley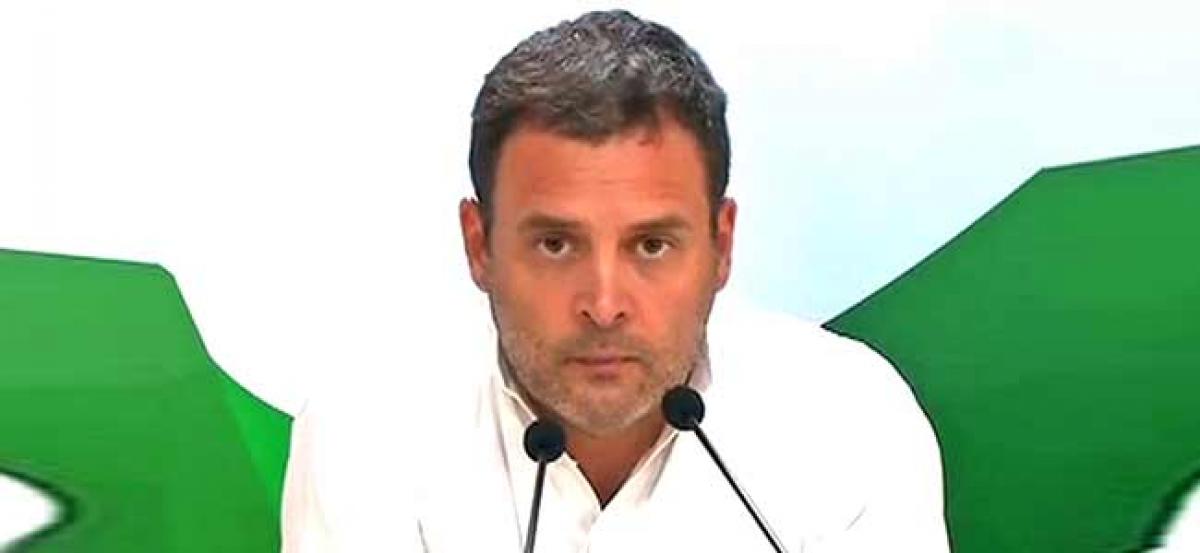 Highlights
Congress president Rahul Gandhi on Thursday accused Union Finance Minister Arun Jaitley of providing Vijay Mallya a free passage to run away from India
New Delhi: Congress president Rahul Gandhi on Thursday accused Union Finance Minister Arun Jaitley of providing Vijay Mallya a "free passage" to "run away" from India.
"The government is lying on Vijay Mallya. He was given a free passage out of the country by the Finance Minister," he said while addressing media here, adding, "The Finance Minister has colluded in a criminal running away from the country."
This comes a day after fugitive liquor baron Mallya claimed that he met Arun Jaitley before leaving the country in March 2016.
"I met the Finance Minister before I left," Mallya said on Wednesday outside Westminster Magistrates' Court where his extradition case is being heard.
Alleging that Mallya was allowed to escape by changing the 'arrest notice' to 'inform notice', the Congress president hinted that the Central Bureau of Investigation could have been involved in the matter.
"Finance Minister talks to an absconder, absconder tells him that he going to London. Finance Minister does not tell this to the CBI, ED or police. Why? The arrest notice was changed to inform notice. This can be done only by the one who controls CBI," he said.
Rebutting Mallya's claims, Jaitley had told ANI, "I have seen the statement of Vijay Mallya where he claims to have met me with an offer of settlement. Nothing could be further from truth. I never gave him (Mallya) an appointment, never at my office, never at my residence. Nor I was ever offered to meet him."
Recalling an instance Jaitley said, "I do remember on one occasion, he misused his privileges of Member of Rajya Sabha and while I was walking from the Rajya Sabha to my room and (he) suggested that he was going to make some offer of settlement. I did not even bother to get details from him."
However, Rahul mounted an attack on Jaitley and demanded his resignation.
"Even if he (Mallya) caught up with you in the corridor why did you not tell the CBI, ED that he's going to flee, catch him? This is clearly collusion, there is definitely a deal. Finance Minister should clearly say what transpired and he should resign," he said.