Delhi police sub inspector's son beats up woman brutally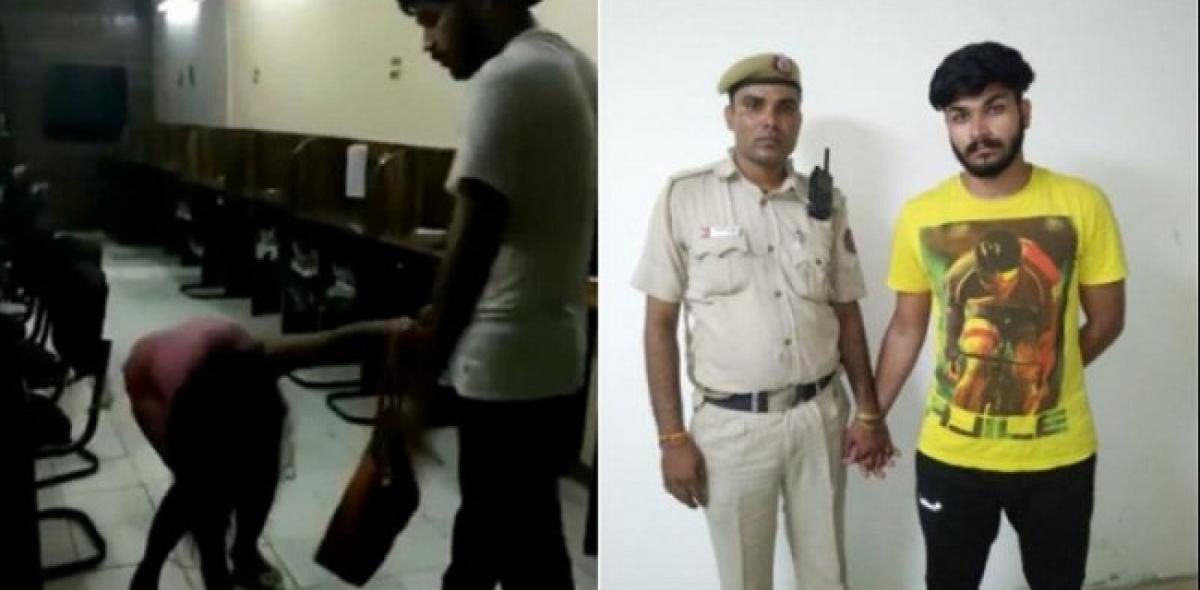 Highlights
A Delhi Police subinspector was charged of rape as soon as a video which showed him beating a woman went public In the video which is believed to be shot at a private office in Delhi Uttam Nagar on September 2, the man identified as Rohit Tomar, is seen brutally thrashing and kicking the woman with his knees and dragging her by her hair as she pleads for mercy
NEW DELHI: A Delhi Police sub-inspector was charged of rape as soon as a video which showed him beating a woman went public. In the video which is believed to be shot at a private office in Delhi Uttam Nagar on September 2, the man identified as Rohit Tomar, is seen brutally thrashing and kicking the woman with his knees and dragging her by her hair as she pleads for mercy.

"Sorry galti ho gayi...sorry galti ho gayi (I am sorry, please forgive me)," the girl is seen pleading for mercy. The video that has been posted has become viral on social media.
Rohit has been arrested after Union Home Minister Rajnath Singh intervened, calling out the Commissioner of Delhi Police to initiate proper investigations via Twitter. "The video of a girl being brutally beaten up by a young man has come to my knowledge. I have spoken to the Delhi Police Commissioner (Amulya Patnaik) on the phone and asked him to take necessary action," the Home Minister tweeted.
The person recording the video is also heard asking Rohit to let the woman go but to no avail. No one physically came to rescue the woman from the man as he thrashed her mercilessly.
The incident was not reported until Thursday, when a young woman who is not in the video registered a complaint. According to the reports, the complainant, ex-girlfriend of Rohit, told that the attacker had sent her the video after she refused to marry him and threatened her with similar consequences.