Want to quit politics: Harish Rao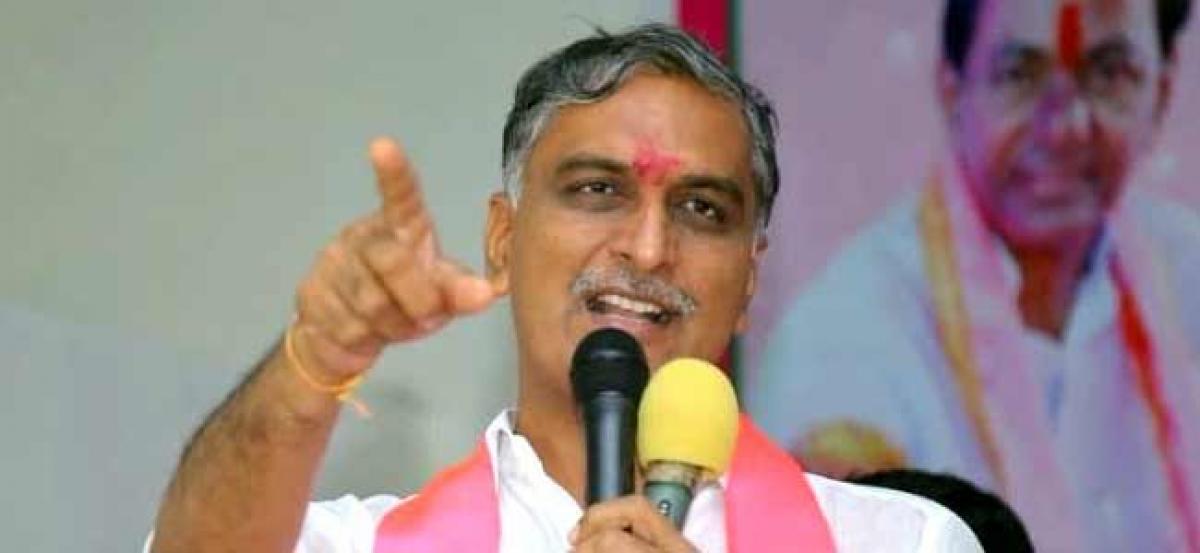 Highlights
Irrigation minister T Harish Rao has made sensational comments at a public meeting in Ibrahimpur of Siddipet on Friday saying that he would quit politics
Irrigation minister T Harish Rao has made sensational comments at a public meeting in Ibrahimpur of Siddipet on Friday saying that he would quit politics.
"I will serve people even after quitting politics," said Rao. "I was overwhelmed by the affection and love from you all. It is enough for my life," Rao added saying that he wants to quit from politics with the happiness.
Speaking at the meeting, Rao told the people not to vote for Congress party. "If Congress voted to power, they will transfer all the industries to Andhra Pradesh which is a huge loss for people in the state," said the minister.
Harish Rao who adopted the Ibrahimpur thanked the villagers for supporting him in previous elections.