Titli leaves blues for 2.25 lakh families in Srikakulam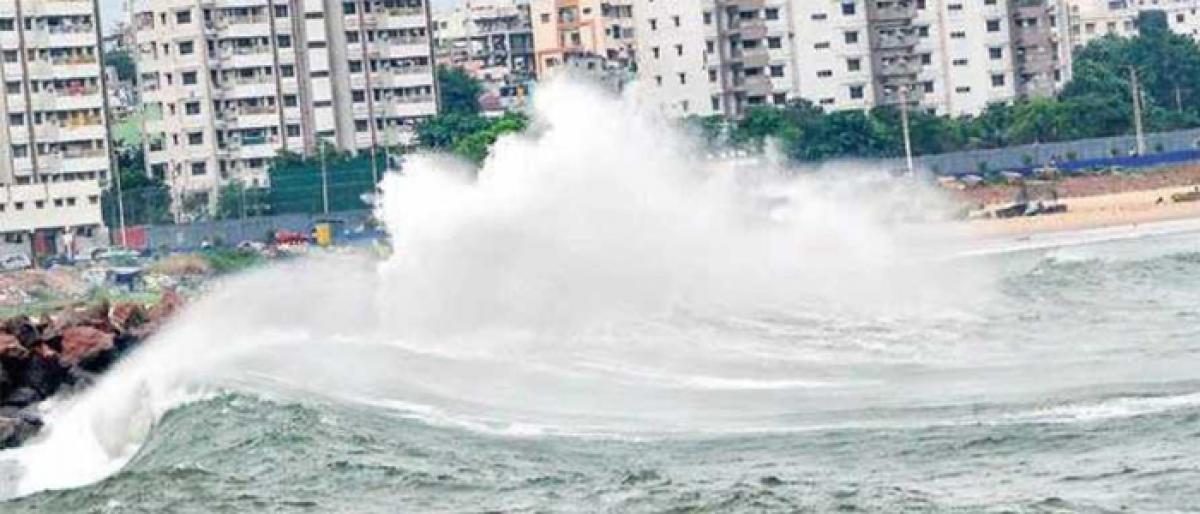 Highlights
Titli cyclone leaves severe trouble for total225 lakh families in all 18 mandals across Srikakulam district
srikakulam:Titli cyclone leaves severe trouble for total2.25 lakh families in all 18 mandals across Srikakulam district.
Asper officials estimations in all 202 villages affected in 18 mandalsand total 9.07 lakh population received trouble due to cyclone.
Peopleare facing trouble due to damage of 8962 houses, affect of 290 km length roads, fall of 386 trees and damage of 80 minor irrigation projects and tanks. Power supply affected in six towns and 319villages.
Cell phone networks of BSNL, Airtel, Idea, Jio ad Vodafoneaffected as a result people are unable to get communication properly for two days. Migrated birds from Siberia at Telukunchi in Itchapuram
and Telineelapuram in Tekkali mandals died due to lack of foods and high velocity winds.
Total 447 boats and 1550 nets of fishermendamaged in all coastal mandals. Paddy, cotton, maize and sugarcanecrops are damaged in 3.50 lakh acres in all 12 mandals.
Horticulture crops Banana, Papaya, vegetables, cashew, coconut damaged in 32,000
acres of it only coconut damaged in 25,000 acres in Uddanam area
alone.