Virat Kohli on the verge of joining the elite 10,000 ODI runs club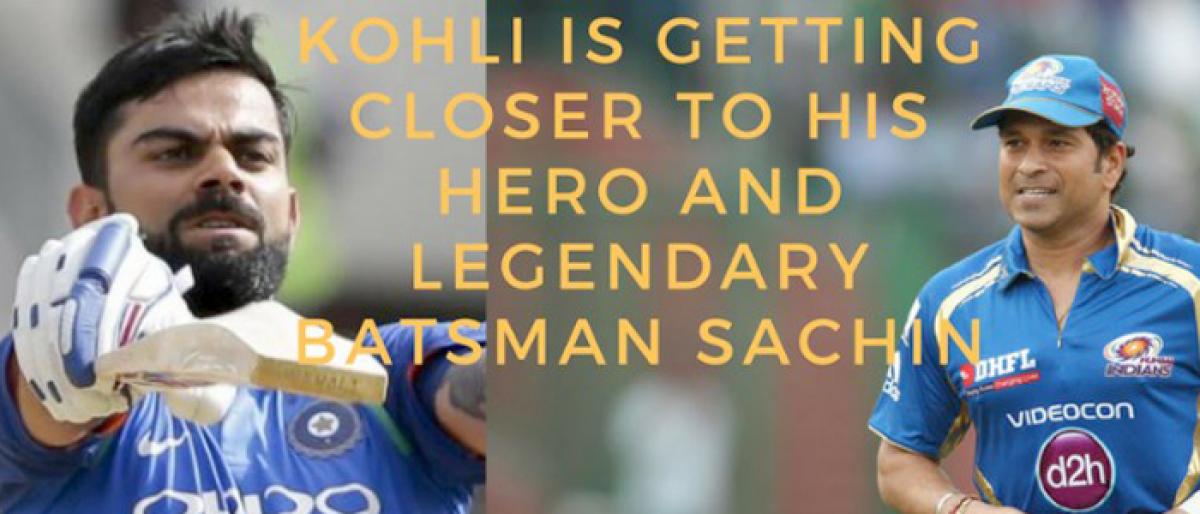 Highlights
Virat Kohli Indian cricket team captain scaling new heights Kohli currently considered the best batsman in the world This 29yearold cricketer who is on the verge to become the fifth Indian batsman and 13th overall to score 10,000 runs in ODIs OneDay Internationals
NEW DELHI: Virat Kohli Indian cricket team captain scaling new heights. Kohli currently considered the best batsman in the world. This 29-year-old cricketer who is on the verge to become the fifth Indian batsman and 13th overall to score 10,000 runs in ODIs (One-Day Internationals).
Kohli is just 221 runs away from reaching the milestone of 10,000 ODI runs. He already has 9779 runs in 211 ODIs at an average of 58.20. Soon after he scores 221 runs, he will be ranked as the fifth Indian batsman after master blaster Sachin Tendulkar, Sourav Ganguly, Rahul Dravid and MS Dhoni to achieve this incredible achievement.
Beginning this October 21, India is set to play five ODIs against the West Indies at the Barsapara Cricket Stadium in Guwahati. During this ODI campaign against West Indies, he will have an opportunity to accomplish the achievement.