KTR promises to set up steel plant at Bayyaram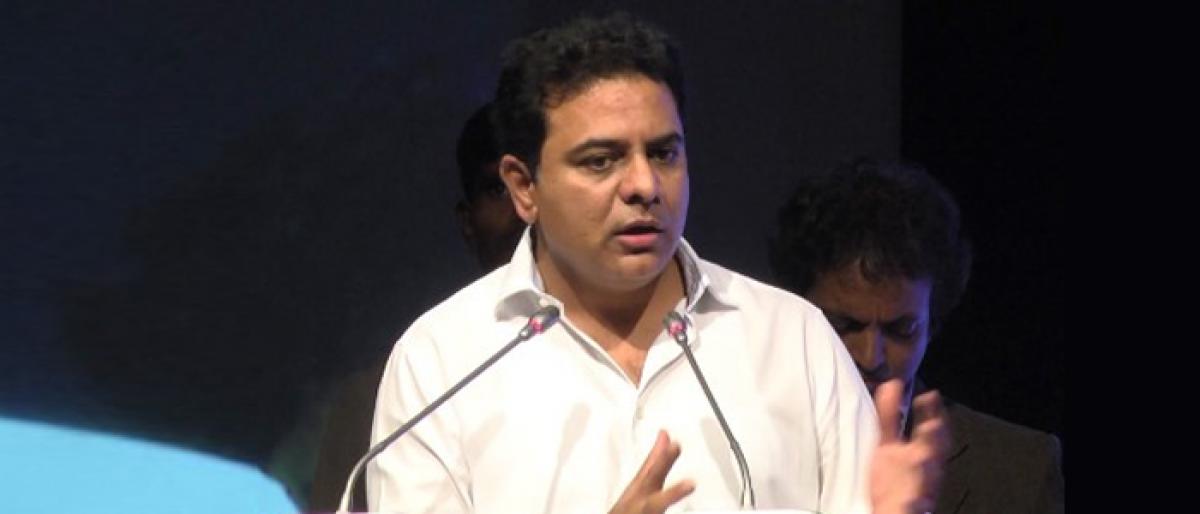 Highlights
IT and Industries minister KT Rama Rao assured the people in setting up of a steel plant at Bayyaram as it has as numerous iron ore mines Addressing the public meeting Praja Ashirvada Sabha at Mahabubad, KTR said that the party has sought a clarification on the establishment of the steel plant
IT and Industries minister KT Rama Rao assured the people in setting up of a steel plant at Bayyaram as it has as numerous iron ore mines. Addressing the public meeting Praja Ashirvada Sabha at Mahabubad, KTR said that the party has sought a clarification on the establishment of the steel plant.
Hitting out at opposition parties, KTR said that Congress and TDP which criticized each other for over 40 years have allied now. The minister also said that Naidu met Rahul Gandhi to discuss the efforts to be made to dethrone KCR in the next elections.
KCR also praised the welfare schemes put forward by the TRS government which are aiding crores of people of Telangana which have been not done by the opposition parties even in 70 years.