Telangana elections: Armoor BJP candidate turns 'chaiwala' to attract voters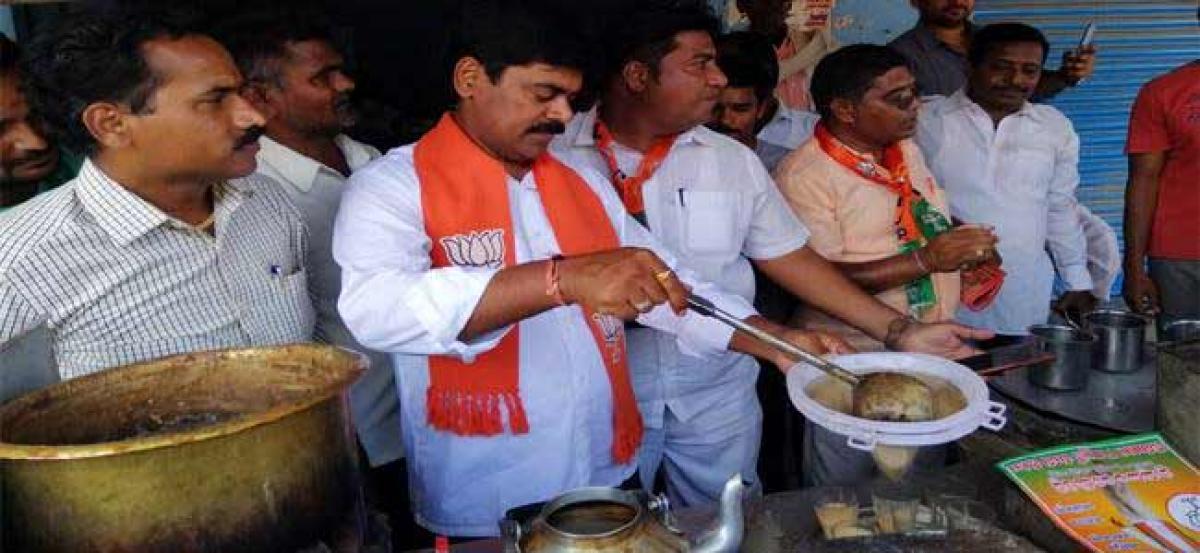 Highlights
After the activities of TRS leaders to impress voters have gone viral on social media, a BJP candidate of Armoor Vinay Reddy served tea to the voters as a part of the election campaign on Tuesday
After the activities of TRS leaders to impress voters have gone viral on social media, a BJP candidate of Armoor Vinay Reddy served tea to the voters as a part of the election campaign on Tuesday.
To seek votes for BJP in the upcoming elections, Vinay Reddy went to a hotel and prepared tea. He also requested the people to vote for BJP to win in the next elections. On the other hand, the District Congress Committee president Budida Bikshamaiah Goud sold tea in Yadadri district to grab the attention of the voters.
The Telangana is going for polls on December 7 and the results will be announced on December 11.