Voting begins in first phase of J&K panchayat polls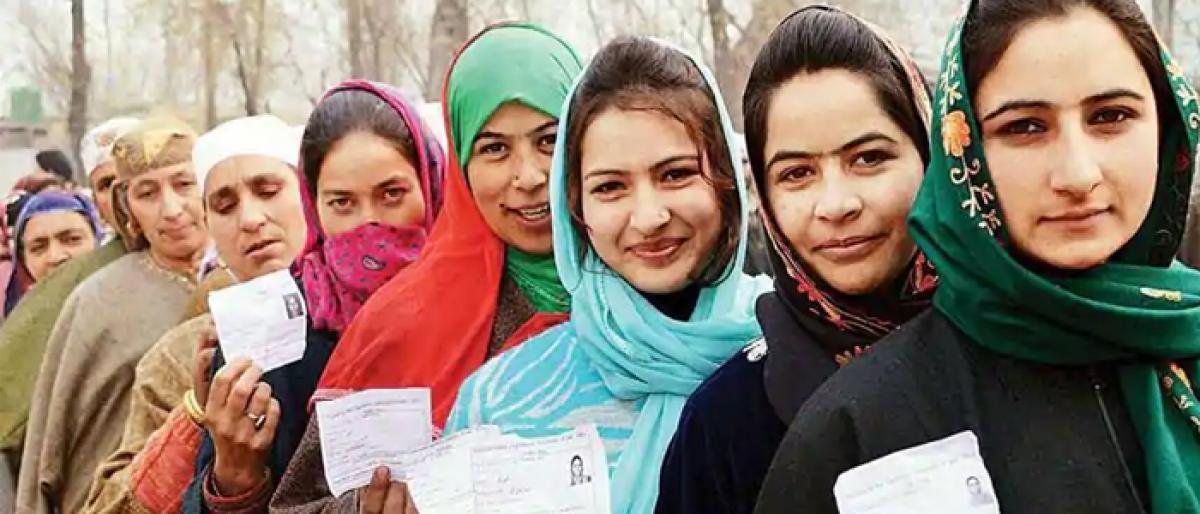 Highlights
Polling began on Saturday for the first phase of the Jammu and Kashmir panchayat elections under tight security arrangements
Jammu/Srinagar:Polling began on Saturday for the first phase of the Jammu and Kashmir panchayat elections under tight security arrangements.

Voting started at 8 a.m. and will end on 2 p.m.

Very few voters were seen outside polling stations in the valley while voters started coming out in good numbers in the Jammu region.

Fifteen districts of the state -- seven in Jammu region, six in valley, two in Ladakh -- were going to the polls. There were a total of 3,296 polling stations -- 1,303 in the valley and 1,993 in the Jammu region.

In Jammu region, Saturday's polls were being held in Doda, Ramban, Rajouri, Kishtwar, Kathua, Samba and Jammu district while in the valley it was taking place in Baramulla, Kupwara, Bandipora, Ganderbal, Badgam and Srinagar districts.

Polling is also scheduled today in Ladakh's Leh and Kargil districts.

The state's Chief Electoral Officer (CEO) Shaleen Kabra said 5,585 candidates were in the fray for for 420 sarpanch and 1,845 panch posts in the first phase.

He said 85 sarpanchs and 1,676 panchs were already been elected unopposed.

Keeping the ground situtaion in mind, Kabra said 491 polling stations in the valley and 196 in the Jammu division have been declared as hypersensitive.

Contingent plans have been drawn for polling stations close to the Line of Control (LoC) and the International Border so that these can be shifted to other places in case of a ceasefire violation.

Heavy deployments of police and central paramilitary forces have been made to ensure a peaceful polling process.

Separatists have called for a protest shutdown on Saturday asking the people to stay away from these elections.

This is the first of the nine-phased panchayat polls.