In Need Of Nature: BBMP to install six air quality purifiers within the city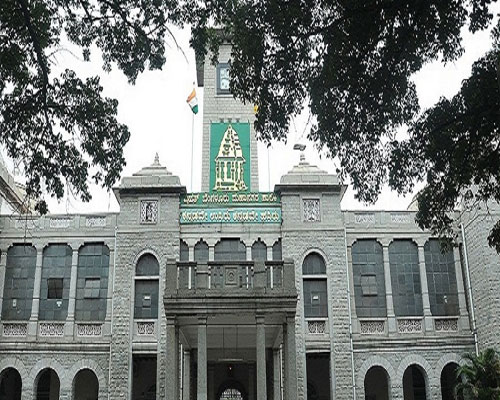 Highlights
In its annual budget for the year 20182019 the Bruhat Bengaluru Mahanagara Palike BBMP, has announced that air quality purifiers will be installed at six different locations within the city at a cost of Rs 5 crore The environmentalists continued their protest, demanding and requesting the authorities to not go after the trees of the city
​BENGALURU: In its annual budget for the year 2018-2019 the Bruhat Bengaluru Mahanagara Palike (BBMP), has announced that air quality purifiers will be installed at six different locations within the city at a cost of Rs 5 crore. The environmentalists continued their protest, demanding and requesting the authorities to not go after the trees of the city.
As the air purifier plan found its way to the environmentalists, they said that chopping thousands of trees and depriving Bengaluru of oxygen and then installing air purifiers is not the wisest act. The more sustainable and cheaper option is to plant more native trees.
Joseph Hoover an environmentalist had said that the pollution levels within city are too high to be controlled with just six air purifiers. "What about the other locations in the city? There are hardly any forests left in Bengaluru. Lalbagh and Cubbon Park are the only lung spaces. Large-scale chopping of trees in the city cannot be undone with six air purifiers. Trees as old as 20-30 years are being chopped down. If we green Bengaluru, there will be no need for any air purifiers."
Ecologist AN Yellappa Reddy, said, "A machine can't do the work a tree can. More than 50% of the native species of trees can trap dust particles. Why don't they identify some places to plant trees?"
Ullas Kumar a Naturalist who spoke about the quality of the air in the city by saying that, "Bengaluru's air quality is poorer than that of Delhi's as we are losing out on our native trees. Reducing the number of vehicles on the road is the only way to reduce air pollution. We have 78 lakh vehicles in Bengaluru today. If we check the pollution levels at night or early morning, it is higher as these particulate matters settle down. Native trees like 27 varieties of mangoes, peepal, banyans, fig trees, jamuns, should be planted in more numbers as they give out more oxygen than exotic species."
Environmentalist Vijay Nishanth had said the balance between development and what the city needs has to be maintained. "For example, for the elevated corridor, they have decided to cut down trees. The BBMP has not even thought of conducting a tree census. If we have money to install air purifiers, why not spend money on tree plantation?"
Subscribed Failed...
Subscribed Successfully...