Watch: Park Avenue beer shampoo campaign says cheers to strong hair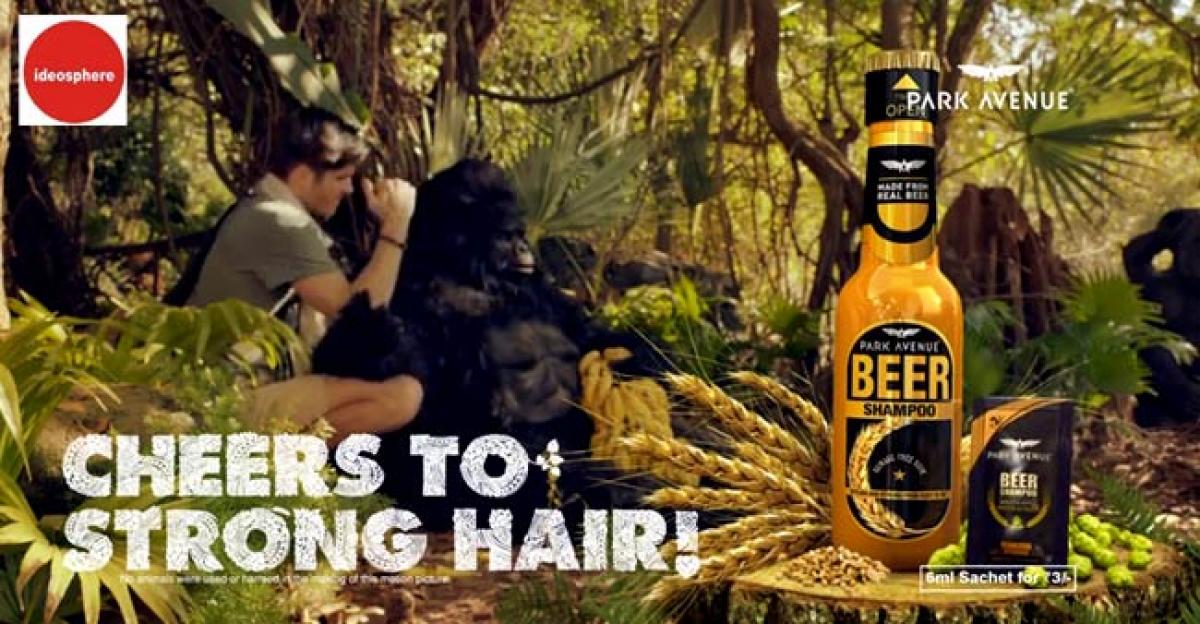 Highlights
'Strong hair to withstand a Gorilla massage' is the new campaign for Park Avenue Beer Shampoo made out of barley & hops and natural proteins. Publicis teaming up with Eeksaurus have created
Mumbai: 'Strong hair to withstand a Gorilla massage' is the new campaign for Park Avenue Beer Shampoo made out of barley & hops and natural proteins. Publicis teaming up with Eeksaurus have created a campaign with certain quirkiness, targeting the corporate professionals to take off from the serious board meetings and explore the great outdoors, with some added adventure of a Gorilla massage!
Commenting further, Mr. Suresh Eriyat (Founder and Creative Director – Eeksaurus) says, "Park Avenue had launched their beer shampoo two years ago, the product extension was well accepted, especially understanding their overall positioning of a corporate brand for the professionals. During our discussions, we understood the brand's positioning intent of 'Strong Hair' and the insight that most men love taking intensive head massage but only those with great voluminous hair take it with ease while others do have a concern back of their mind on how it effects their hair, hence manage the intensity. Understanding and connecting the two aspects were then weaved into the story for the product. It is a light hearted film to engage with our consumers"
Raja Chakraborty, (Head Of Marketing JK Helene Curtis, Owners Of Brand Park Avenue) highlighted "The new campaign of Park Avenue Beer Shampoo wanted to showcase its brand proposition of Strong Hair through its natural ingredients of Hops & Barley in a way that would be wacky and crazy, so that it breaks the clutter. Park Avenue Beer Shampoo has always been a bit crazy on its execution. Publicis's idea of the film & Eeksaurus's execution not only made the film genuinely funny but also brought the benefits really well before the consumers.
Eeksaurus has once again very cleverly managed to pull off a story with the correct design inputs. From getting the look of the Gorilla right (created using prosthetics and a body suit, not an easy feat in India), as well as the brand focus on the goodness of the ingredients that make the shampoo for stronger hair- strong enough to handle a Gorilla massage!
The video to the AD campaign is as below: