Maspar launches Vintage Muted Migration range in their Spring Summer Collection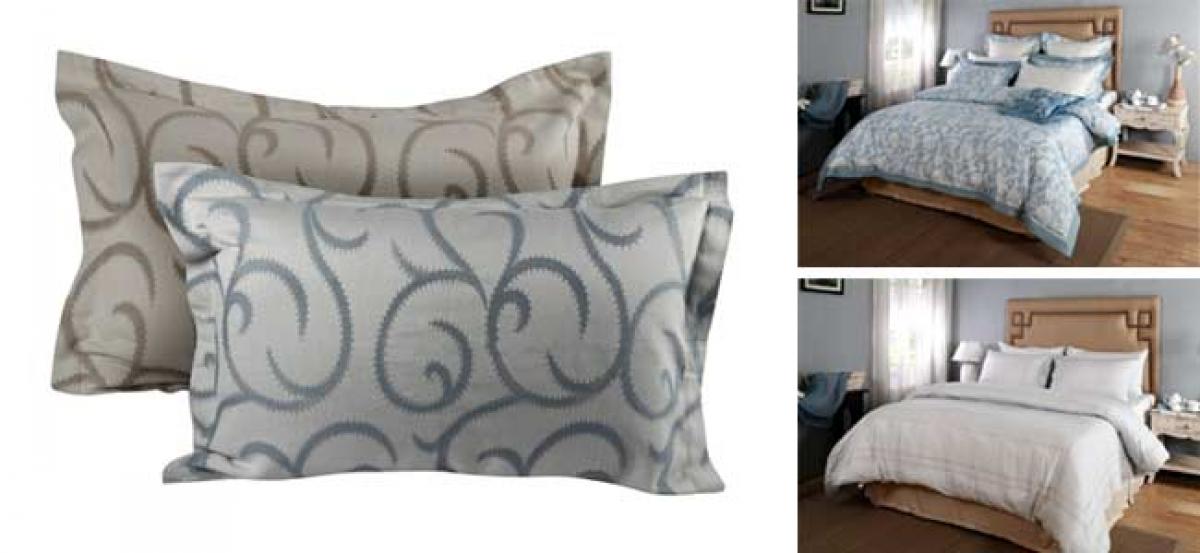 Highlights
Whatever comes with style and comfort is the new choice of the contemporary era. The world outside is evolving, so as our home needs to
Whatever comes with style and comfort is the new choice of the contemporary era. The world outside is evolving, so as our home needs to evolve in order to match the wavelength with the panache of the changing world. With summer around the corner, Maspar, India's leading soft home furnishing brand has brought forth their latest range of "Vintage Muted Migration" in their Spring Summer collection.
The collection clutches a variety of exclusively vivacious color designed bedsheet range for the Spring Summer to migrate you to the world of comfort and elegance. The scroll finesse, graceful texture, opulent embroidery of Muted Migration is bound to bestow your bedroom with a formal look accompanied with tranquilizing colors, making your bedroom truly exquisite. The alluring collection itself surrenders to aesthetic designs, providing bedding fashion with an ultimate luxury experience in bed comfort like never before.
The Vintage Muted range offered by Maspar consist of the fascinating set of Bed Cover, Pillow Shams, Pillow Covers, Towels, Bedsheets, Quilts, stimulate one to escape to a world of soft and relaxing bliss. The flawlessly styled authentic vintage patterned bed collection is a fantastic union of easeful, sedate colors and antique motifs in the finest of fabrics. The benevolent offering is the blend of beauty (of Muted Migration) with modishness matching a peculiar look for spring summer.
This collection will be avaliable in Maspar stores after 15th April.
The price range of the products varies from Rs.449/- to 9999/- and available at all exclusive stores of Maspar in Delhi, Gurgaon, Noida, Mumbai, Pune, and Ludhiana.
Availability: www.maspar.com