Time to adopt the marathon lifestyle in Hyderabad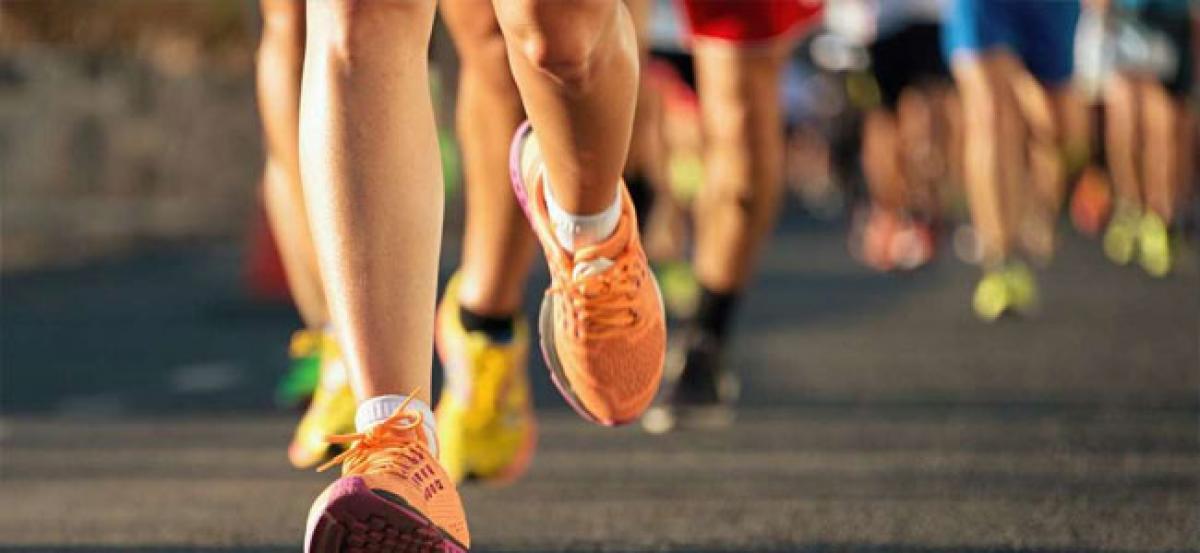 Highlights
When it comes to a weekend, the mind and body tend to enter the relaxation mode After a hardearned week, Sunday mornings are meant to be for...
When it comes to a weekend, the mind and body tend to enter the relaxation mode. After a hard-earned week, Sunday mornings are meant to be for oversleeping and going about the day without the clock running in your head with deadlines.
These stereotypes, however, are being pushed to a corner by the public these days as they buck up to have a run, which is slowly becoming a huge rage among the youth.
Coming to Hyderabad, it seems like the people have found a new passion - organise marathons. Whether it is amateur runners or persons aspiring to change their lifestyle and adopt an active living, these days, weekends witness the city rummaging with a running or cycling event.
While these events are aimed to encourage people to adopt a healthy lifestyle and make fitness an everyday goal, they also tend to raise awareness for a cause.
A definite rise has been recorded among the people taking up exercise in the city, particularly running which can be seen with the increasing number of events being held in Hyderabad.
The sudden interest in these marathons can be attributed to the fact that there is no requirement of any equipment nor the need to spend a humongous amount on gym subscriptions.
Anybody, be it young teens or the aged, the marathons bring in like-mindedness together on Sunday mornings changing the dynamics of the urban millennials.
Not just a physical experience, marathon runners believe it builds endurance, also making it a mental workout. Previously, sporting clubs used these events to promote running and cycling but in the recent years, private institutions, corporate companies and government departments which include the police have also joined the campaign to spread awareness on fitness.
Hyderabad is hosting a slew of such events including marathons, 10K runs, ultra-marathons and triathlons in the upcoming months.
One such event is Airtel Hyderabad Marathon which is going to be held on August 26 and around 23,000 people are set to participate in it recording a rise of 20 percent from the last year. Even Hyderabad Marathon, which is touted to be the largest after the Mumbai marathon documents 10,000 participants every year with the other running events also witnessing a steady jump in the numbers.
If you plan to join in, make sure to take up brisk walking first to prevent any injuries and also test your physical capabilities.
This trend of organising running events is surely helping the citizens focus on maintaining a healthy lifestyle. So, grab on your running shoes and join the fad.
Subscribed Failed...
Subscribed Successfully...