H1-B visa holders in US may get a salary hike, US senate tables bill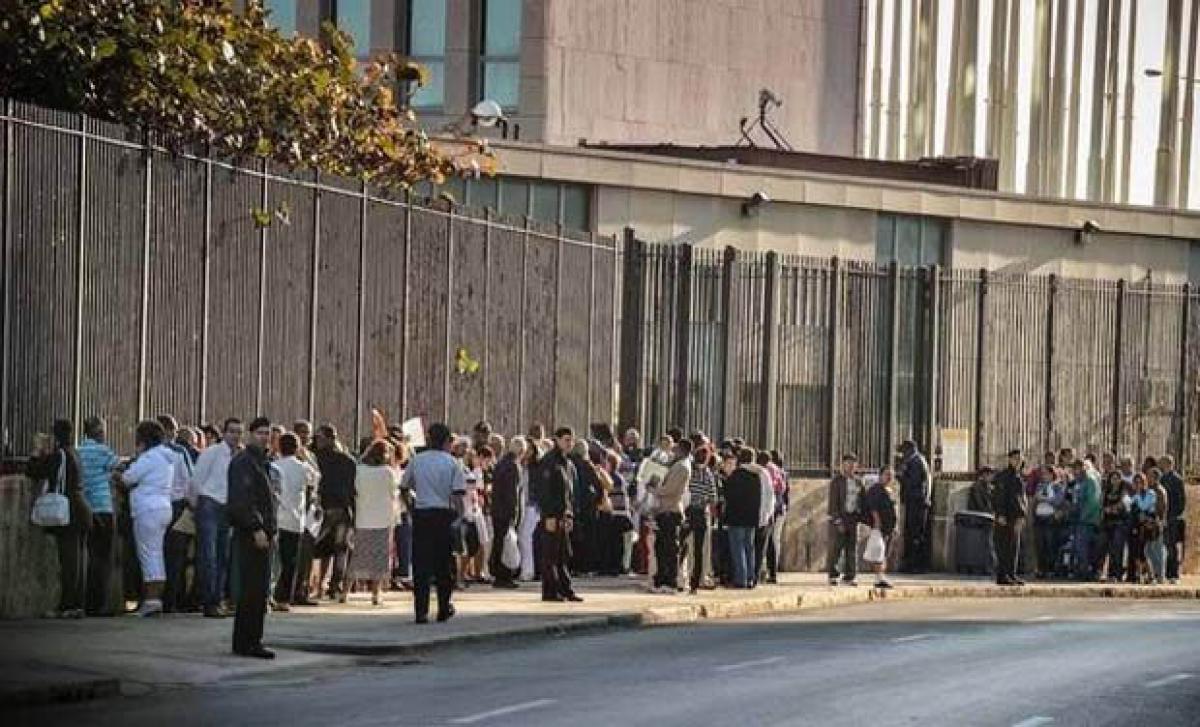 Highlights
Republican Ted Cruz has introduced a bill in the US Senate to make minimum salary of H-1B workers $110,000 per annum, saying it will prevent employers ...
Republican Ted Cruz has introduced a bill in the US Senate to make minimum salary of H-1B workers $110,000 per annum, saying it will prevent employers from replacing hard-working Americans with cheaper foreign labour.
While such a bill has little chance of getting through the Congress given that the Republicans themselves are sharply divided on this issue, the bill, if passed into law, would make H-1B visas financially inviable for companies that rely on highly skilled foreign tech workers in the US.
Mr Cruz, who is seeking a Republican presidential ticket for the next year White House bid, said the legislation American Jobs First Act 2015 is a necessary effort to repair the H-1B visa program to prevent it from displacing American workers.
Currently he is a distant runner up to Donald Trump, frontrunner GOP (Grand Old Party) presidential hopeful.
"This legislation aligns the program with its original intent, does more to prevent employers from using the program to replace hard-working American men and women with cheaper foreign labour, and helps to create greater transparency of job needs and opportunities in science, technology, engineering, and mathematics fields, so that unemployed Americans with the necessary skills can apply for these jobs," Mr Cruz said.
He hoped that the American Jobs First Act 2015 becomes part of a broader congressional effort to make immigration work for the American people again. The legislation has been co-sponsored by his other Republican colleague Jeff Sessions.
The bill requires H-1B employers who seek H-1B visas under the program to commit to paying the foreign workers they recruit either what an American worker who did identical or similar work made two years prior to the recruiting effort, or $110,000 (whichever is higher).
It also establishes a "layoff cool-off" period of two years (730 days), which would prevent an employer from bringing on an H-1B visa-based foreign worker within two years of an employee strike, an employer lockout, layoffs, furloughs or other types of involuntary employee terminations other than for-cause dismissals.
The legislation requires increased H-1B visa application transparency on the part of the Department of Labor, with real-time online updating of companies' H-1B visa application, the publication of certain application information and additional reporting to Congress about program abusers.
"The H-1B program is nowhere close to the program it is said to be. Far from filling 'labour shortages', it is being used to destroy existing jobs of American workers."
"This legislation would improve wage standards for the H-1B visa, block its use as a cheap labour program, and scrap the terribly abused foreign worker 'training program' which has become a backdoor method for replacing American workers. It would also eliminate the diversity lottery, which has become yet one more avenue for low-wage labour," Mr Sessions added.
Subscribed Failed...
Subscribed Successfully...