Family Planning - still a dream for India's urban poor women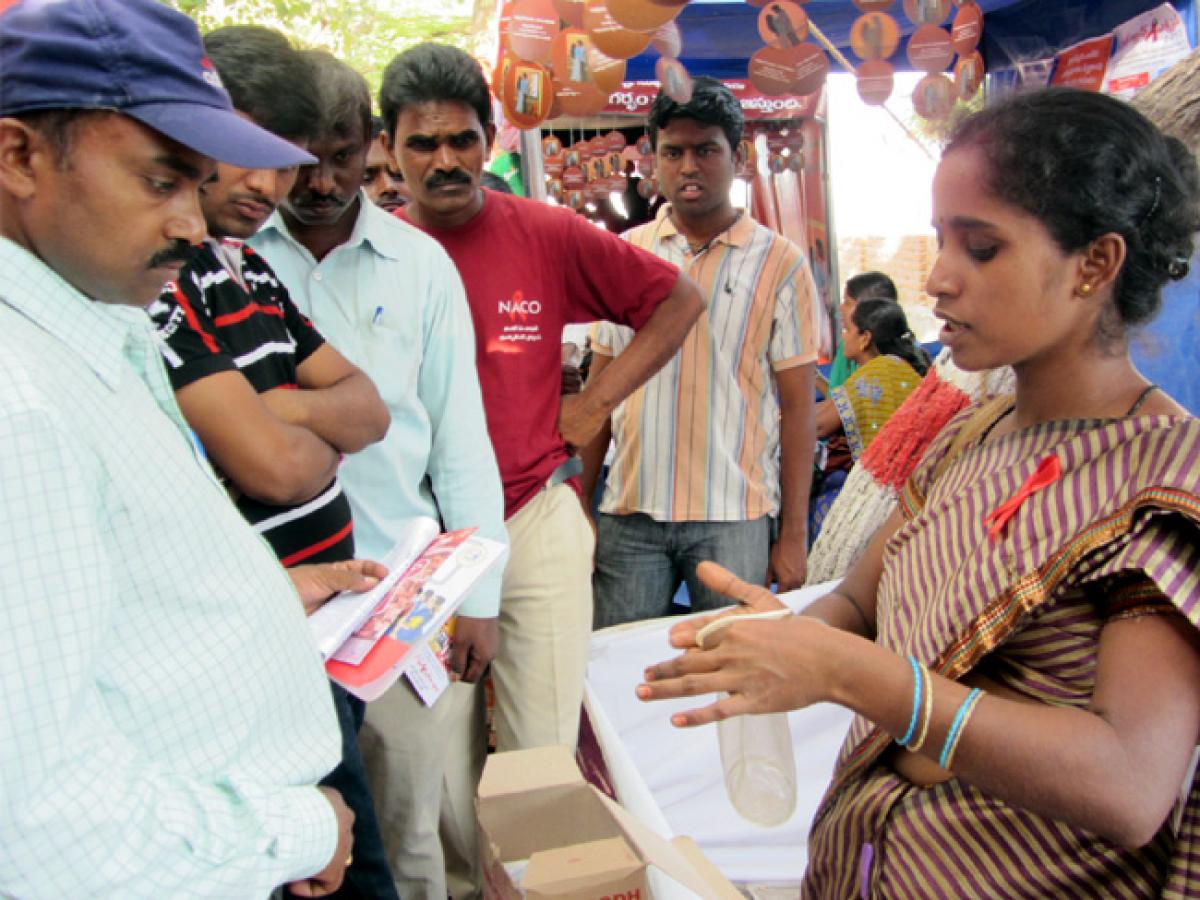 Highlights
31 year old Sali, a domestic help in Indias Hyderabad is pregnant with her 4th child. It was not a decision taken by Sali who wanted an abortion as she felt the life was too hectic and hard to have a baby.  
Bali (Indonesia) and Hyderabad (India): 31 year old Sali, a domestic help in Indias Hyderabad is pregnant with her 4th child. It was not a decision taken by Sali who wanted an abortion as she felt the life was too hectic and hard to have a baby. But her husband was adamant: we have three daughters. I want a son. You must have this child, he had said, thus sealing the conversation.
Its the 3rd month into her pregnancy and Sali often feels dizzy and weak especially because she juggles with 3 jobs a day. In each job, she cleans plates, besides sweeping and mopping the floor works that require her to bend down for hours. As a result, Sali often gets acute backache and nausea. She desperately wants to take a break from work, but cannot do that as her husband a daily wager at a construction site, earns only 2000 rupees ($30) a month an amount too low to sustain the entire family. Sali therefore, needs the money she earns - $800 a month from each house ($11).
Across the world, there are millions of women like Sali who still have no access to family planning facilities including contraception or the right to make a decision on whether or not to have a baby. As the Sustainable Development Goals have came into effect on January 1, 2016, there is an urgent need to reach out and help those women access those facilities and exercise their right to sexual and reproductive healthcare, said world leaders and experts at the 4th International Conference on Family Planning (ICFP2016) which began on Monday in Bali, Indonesia.
Addressing the conference at the opening ceremony, Babatunde Osotimehin the Under Secretary General of the United Nations and Executive Secretary of United Nations Population Fund (UNFPA) said that if the world were to achieve the Sustainable Development Goals, it had to give greater importance on family planning as that was the way to save and transform lives.
"Family planning is about women's right and their capacity to take decisions about their health and well-being, said Dr. Babatunde Osotimehin, before adding that greater investment into family planning was needed to enable more women to meet their sexual and reproductive health needs, including contraception.
It is a most significant investment to promote human capital development, combat poverty and harness a demographic dividend thus contributing to equitable and sustainable economic development within the context of the Sustainable Development Goals," said the UNFPA chief.
In 2012, India made a commitment to spend $2 billion to provide family planning services to its citizens a sum to be spent for next 8 years, up to the year of 2020. Civil society organizations like Population Foundation of India have, however, pointed out that the bulk of the countrys health budget is spent on providing sterilization programs leaving very little for contraception and other services. Also, the budget itself - 33,150 crore rupees (4.2% of its total GDP) has drawn flaks for being too small.
The tight government spending has resulted in fewer opportunities and services for poor women like Sali who not only need contraception but also education and counseling on how to avoid an unwanted pregnancy and how to create a healthy pace between pregnancies.
Across India, with hundreds of thousands of poor people moving from villages to the cities every year, the size of the urban population is growing at an alarming speed. An overwhelming majority of these migrant population also works in the unorganized sectors as construction workers, waste pickers, barbers, vegetable and fruit vendors and domestic workers. To ensure that these people have regular and full access to sexual and reproductive healthcare including family planning, special facilities would have to be created, say experts at the ICFP2016.
If a woman cannot go to the family planning, then family planning must go to her, says Purnima Mane President and CEO of Pathfinder International a global NGO providing population healthcare services in over 20 countries across the world. To help achieve that, Mane suggests 4 concrete steps for the authorities:
1) Give all urban poor working women access to Long Acting Reversible Contraceptives (LARC) such as intrauterine device (IUD) and the birth control implant. Both methods are highly effective in preventing pregnancy, last for several years, and are easy to use. Both are reversible, so, if a woman wants to become pregnant, she can have them removed at any time.
2) There should be special programs for the men, especially for the migrant laborers because it is often a man who often decides whether or not his wife should have another child. The program should be focused on educating the man on the need for his wife to have effective family planning measures and tools.
3) Finally, wherever applicable, employers should be asked to pay for the healthcare for their female employees. To achieve all of these is not easy and we may not get success in each case, but we do need to keep trying. It is extremely important to ensure that the surging population of poor urban working women lives healthy, Mane comments.
Meanwhile, in her tiny 1-room tenement in Hyderabad, Sali steels herself for a harder future: I wish my mother was still alive, so she could have helped take care of the baby. I dont know how I will manage on my own.
By Stella Paul
The author is Environment & Development Journalist and Winner Asian Environmental Journalism Award 2015, 2014 & 2013