Palanisamy wins stormy confidence vote in Tamil Nadu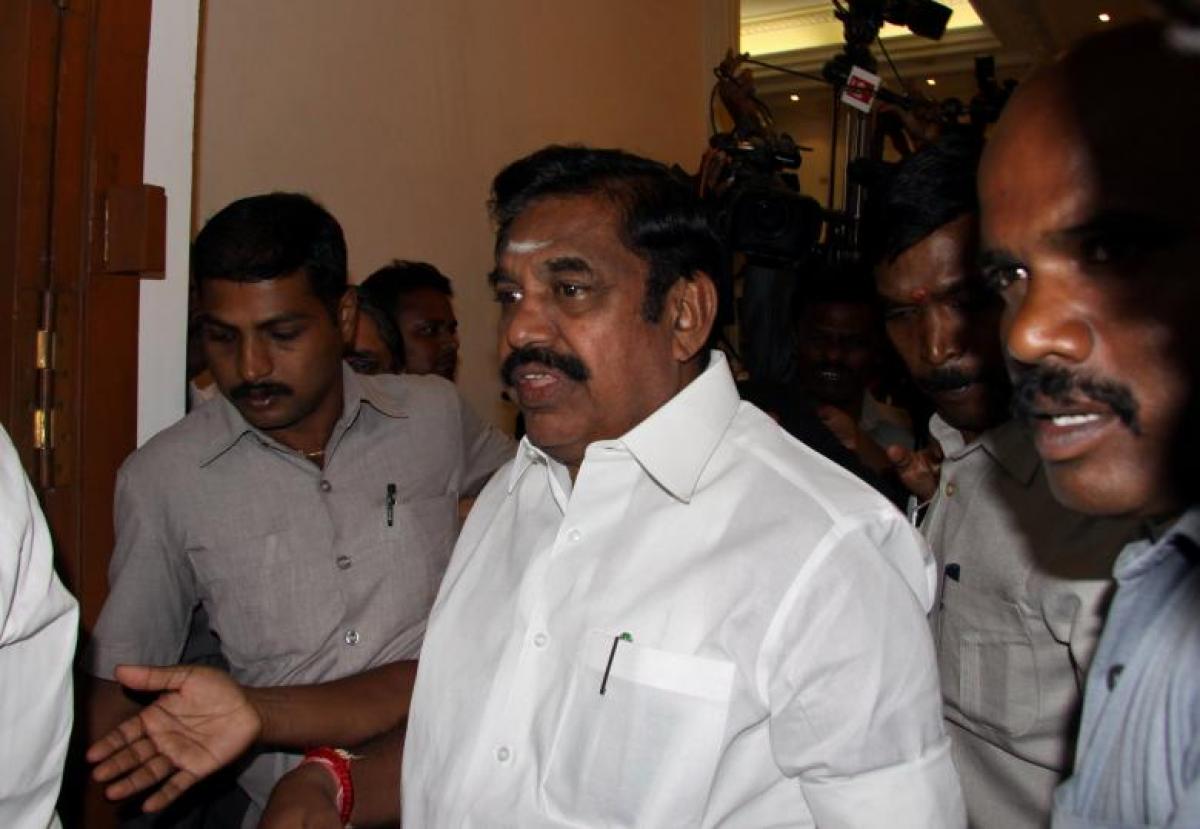 Highlights
The chief minister of Tamil Nadu won a confidence vote on Saturday after a brawl in the state assembly, triggered when the speaker rejected opposition calls for a secret ballot
The chief minister of Tamil Nadu won a confidence vote on Saturday after a brawl in the state assembly, triggered when the speaker rejected opposition calls for a secret ballot.
Edappadi Palanisamy won the vote by 121 to 11, which followed a weeks-long power struggle set off by the death of his party leader and former chief minister, filmstar-turned-politician Jayalalithaa Jayaram.
Palanisamy was elected leader of the AIADMK party, which holds a majority in the assembly, and sworn in as chief minister on Tuesday.
The assembly speaker then called a confidence vote, which opposition group DMK petitioned to be conducted via a secret ballot, arguing this would reveal deep divisions in the ruling party.
The speaker refused to grant the request and, after a brawl that broke out, ejected DMK lawmakers from the chamber, footage from local broadcasters showed.
One official was injured in the scuffle and was taken out on a stretcher, TV networks said.
The state of more than 70 million people, a magnet for foreign automakers and consumer electronics firms, has been in political limbo since Jayaram died on Dec. 6 without naming a successor.
The subsequent political turmoil, along with rising social unrest, has raised doubts over its attractiveness as a place to do business.
Following Jayaram's death, her companion V. K. Sasikala was appointed interim general secretary of AIADMK and then sought to take over as leader.
But that bid ended this week when the Supreme Court convicted her of corruption and jailed her for four years.
Known as the "Detroit of Asia", Tamil Nadu is India's second-largest manufacturing state. It hosts manufacturers including Daimler, Hyundai, Ford, Mitsubishi, Nissan and Renault.
Before his appointment as chief minister, Palanisamy served as public works minister, and is little known outside his home state.