Rahul has become a good 'mimicry artist': Naqvi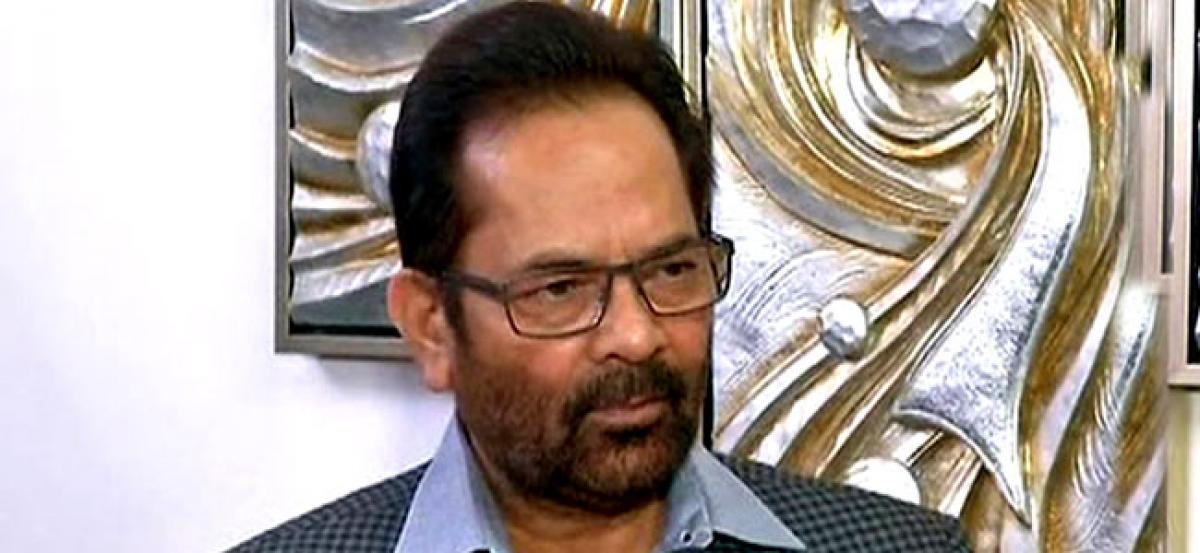 Highlights
Bharatiya Janata Party (BJP) leader Mukhtar Abbas Naqvi on Tuesday criticised Congress vice-president Rahul Gandhi, saying \'not a good politician, but he has become a good mimicry artist.\'
New Delhi : Bharatiya Janata Party (BJP) leader Mukhtar Abbas Naqvi on Tuesday criticised Congress vice-president Rahul Gandhi, saying 'not a good politician, but he has become a good mimicry artist.'
"Rahul Gandhi has not been able to become a good politician, but he has become a good mimicry artist," Naqvi told ANI.
He further said, "The Congress has no discipline, rules or policies, and the mimicry artist on the other hand was trying to show people the lollipop of laughter and asking for votes."
Naqvi's comments have come after Congress vice-president Rahul Gandhi yesterday took a jibe at Prime Minister Narendra Modi and alleged that the prime minister made money "disappear" from Gujarat through "magic" in the last two decades of the BJP rule.