CRPF's Madadgaar helpline have been resolving problems in different sectors of the society in Kashmir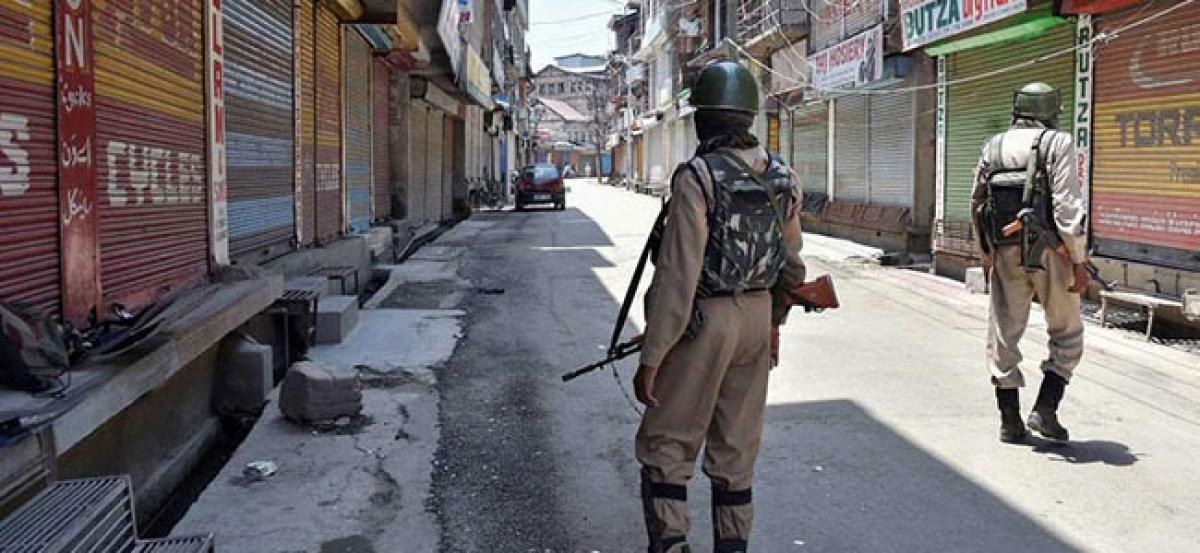 Highlights
A daily wage worker from Handwara, was told by doctors in January that both his kidneys have failed He had no money and leaving work was not an option...
SRINAGAR: A daily wage worker from Handwara, was told by doctors in January that both his kidneys have failed. He had no money and leaving work was not an option as he had the responsibility to look after five children. In April, he saw an ad on a CRPF vehicle about the force's 'Madadgaar' helpline 14411. Within days of approaching the 14411 call centre, CRPF units in Handwara verified his condition, got in touch with some NGOs for his dialysis and he is now being paid Rs 10,000 per month for his treatment.
He is among the thousands of Kashmiris who are being benefited by Madadgaar, an initiative launched by the CRPF last year to help them in their everyday lives.
Since its launch on June 16, 2017, Madadgaar has resolved cases of eve-teasing, water, electricity and road construction problems, medical emergencies, domestic violence, dowry harassment, fire emergency, natural calamity, extortion threats, recruitment information and has provided guidance in establishing a career in education, sports etc.
Every unit of the 67 battalions (around 67,000 men) posted in J&K have been asked to give priority to the problems of Kashmiris. Not just that, the helpline listens to complaints from Kashmiris living in other parts of the country as well, like students facing harassment, and units there get in touch with local police to assist the students.
The helpline has registered 2,22,345 calls within one year out of which 2,349 were found actionable and 2,100 calls were resolved satisfactorily.
Interestingly, the CRPF, which is often pelted with stones by Kashmiri girls as well, received 80 calls related to eve-teasing, after which the offenders were counselled or warned by the force and in some cases, legal action was taken by contacting the local police. The girls later thanked the CRPF men.

"Our executives take details of the caller on a form, listen to their problems and contact the CRPF battalion/unit concerned to verify the details and assist that person. In cases of civic problems, our men accompany the caller to the particular department and get things expedited. Initially, we were getting only calls related to civic problems but as people learn more about the helpline, we are getting calls about medical emergencies, recruitments and career counselling. The calls are coming from remote border villages, Srinagar and all part of south Kashmir as well. In one case, there was requirement of O-negative blood. Immediately after the call, CRPF jawans gave six units of O-negative blood. Similarly, a boy who was seriously ill was taken to AIIMS thrice by us." Assistant commandant Junaid, a Kashmiri himself, who is heading the Madadgar initiative, said,
"The calls received on Madadgaar are mostly those which should be addressed by the administration. We have realised that Kashmiris need these things more than anything. Since we have presence everywhere, we decided that we can play a pivotal role in rendering assistance to the locals and mitigate the problems of common man in Kashmir Valley. We (CRPF) are often accused of human rights violation in Kashmir but I hope this will help build a closer and friendly interface with the public and thus address problems of militancy to a large extent." IG Kashmir (operations) of CRPF Zulfikar Hassan said,

Subscribed Failed...
Subscribed Successfully...