A sense of relief transforming into astonishment and despair in Jammu and Kashmir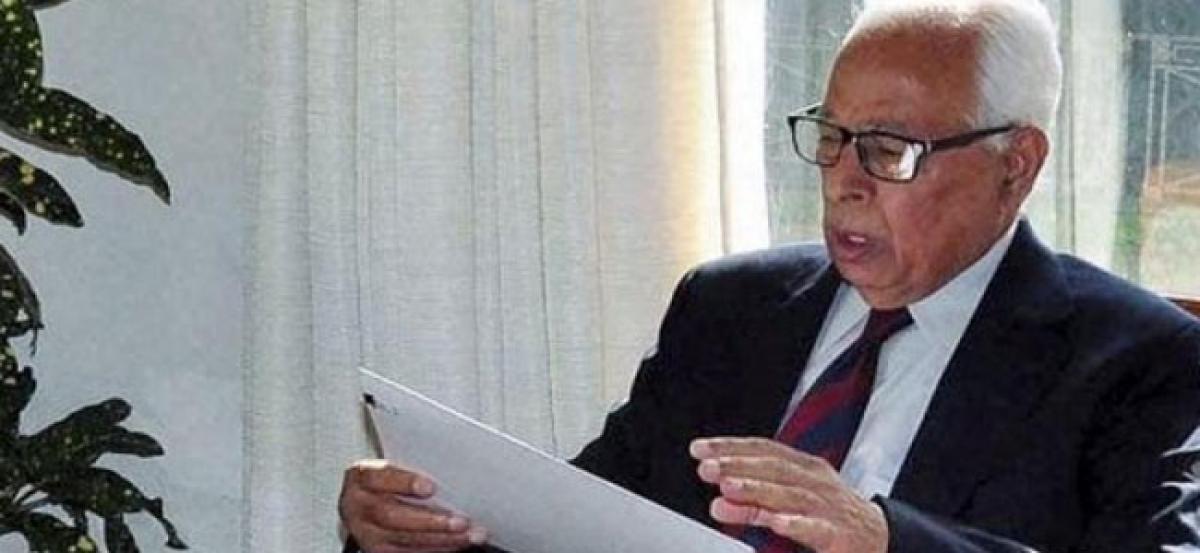 Highlights
As the Chief Minister Mehbooba Mufti tendered her resignation after the BJP, the PDPs coalition partner, withdrew support, bringing JK under Central...
As the Chief Minister Mehbooba Mufti tendered her resignation after the BJP, the PDP's coalition partner, withdrew support, bringing J&K under Central rule, known as Governor's Rule in this state. There was a general sense of relief in the Kashmir Valley when, around three weeks ago,
Which is now transforming into astonishment and despair, due to cynical moves made by the BJP to somehow get back into government by breaking PDP MLAs. A formula it has tried with success in several states where it didn't have the strength to form its own government.

It remains to be seen if a sensitive border state goes the way of many others, leaving its politics to become skewed, a state of affairs that typically ends up with a volatile security situation. When the politics goes awry, and people become disgruntled and truculent, it's easier in Kashmir for terrorists and extremists to mount their offensive as the administration is shook and disturbed. This is an abiding story.
In no small measure, the feeling of deliverance on the fall of the PDP-BJP government was due to the hope that the BJP as a party would no longer be involved in the day-to-day running of the administration, so thoroughly discredited the saffron party had become due to the communal politics it espouses. Ms Mufti herself had become deeply unpopular because of her partnership with the BJP.
Sunday was the second anniversary of the killing of Burhan Wani, a Hizbul Mujahideen "commander" who had shot into prominence. Not unexpectedly, the separatist groups enforced a successful Kashmir bandh in order to consolidate their influence. This became easy enough to setup as three civilians, including a 16-year-old girl, were killed recently when civilians were trapped amid a counter-terrorist operation in Kulgam district of South Kashmir. Under Governor's Rule, the security grid has its hands full. Just days earlier a J&K policeman was abducted from near his home in South Kashmir and his bullet-ridden body was found the following day. In this situation, apart from acting tough on terrorism and protecting civilians from harm, governor N.N. Vohra, who seems to enjoy a measure of goodwill, would do well to step up development work and augment employment prospects.
It will be better, if he will be able to perform these tasks if disenchantment had not spread among the Kashmiri people due to the BJP's horse-trading activities in an apparent bid to grab the chief minister's chair with the support of power-hungry Kashmiri politicians. These moves would be checkmated if the Governor took the bold step of dissolving the J&K Assembly instead of keeping it in suspended animation. This has been suggested by the Opposition parties. At the formal level, he is vested with the power to do so.

Subscribed Failed...
Subscribed Successfully...