Heavy rains lash parts of city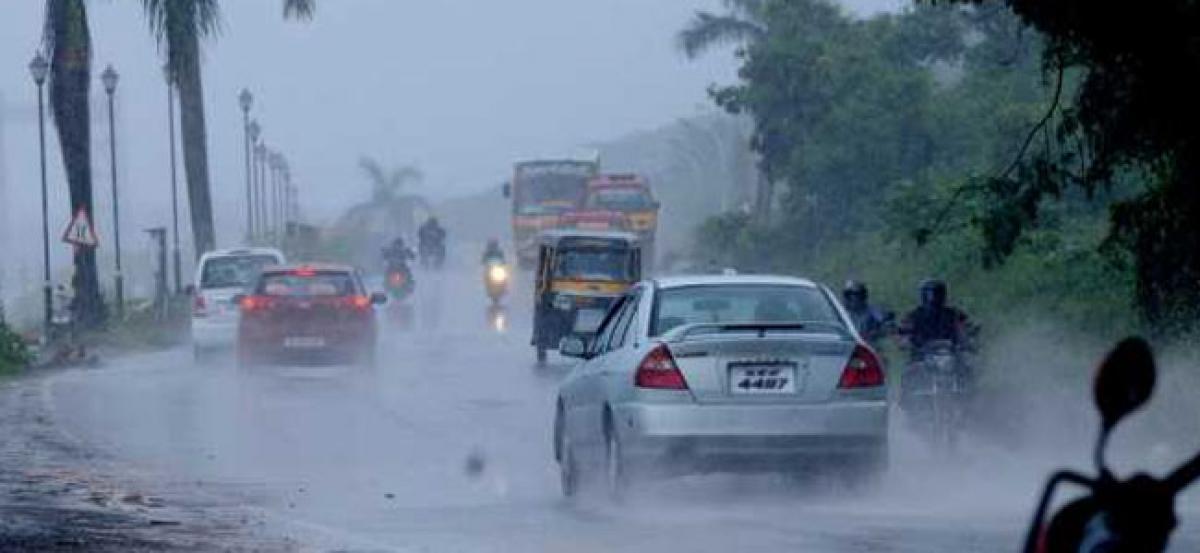 Highlights
Heavy rains lashed parts of the national capital today leading to water logging on several roads and traffic jams at various intersections
New Delhi: Heavy rains lashed parts of the national capital today leading to water logging on several roads and traffic jams at various intersections.
The Safdarjung observatory, recording of which is considered official for the city, received 32 mm rainfall between 8.30 AM and 5.30 PM.
Areas under Palam, Lodhi Road, Ridge and Ayanagar recorded 25.2 mm, 30.8 mm, 38.6 mm, 1.7mm rains respectively during the same period.
The maximum temperature was recorded at 34.1 degrees Celsius, a notch above the season's average, while the minimum temperature settled at 28.8 degrees Celsius, two notches above the normal, said the official.
The humidity oscillated between 79 and 100 per cent.
The Meteorological office has forecast overcast skies along with light rains for tomorrow.
"The maximum and minimum temperatures are expected to hover around 33 degrees and 26 degrees Celsius respectively," the weatherman said.
Yesterday, the maximum temperature was recorded at 37.8 degrees Celsius, while the minimum stood at 28.6 degrees Celsius.