Shani temple law: Sena accuses Maharashtra government of targeting only temples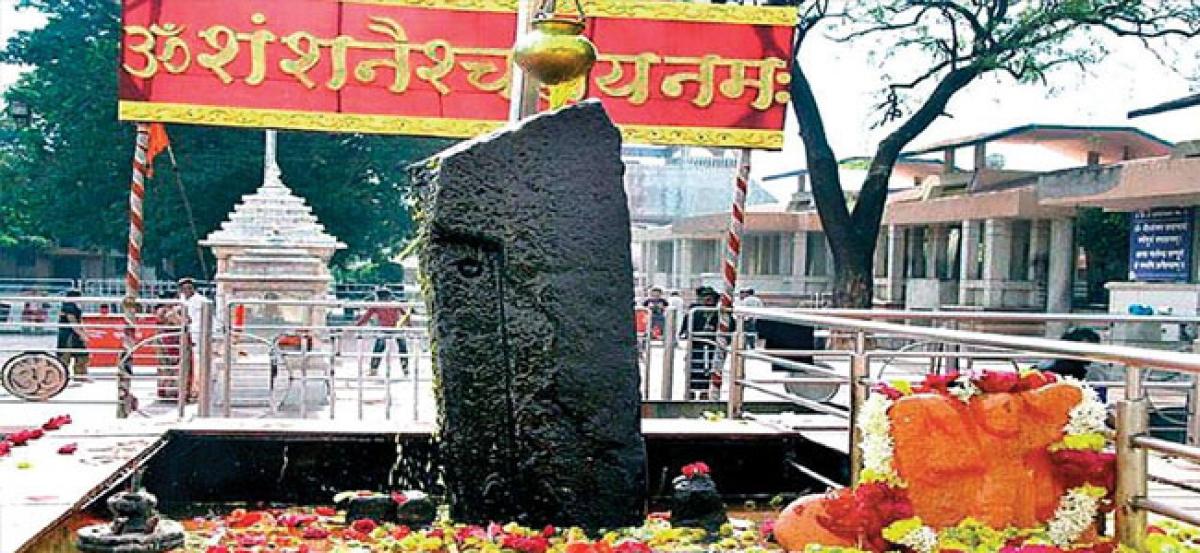 Highlights
Questionning the Maharashtra governments decision to take control of the Shani Shingnapur temple through law, the Shiv Sena today accused it of leaving out the mosques and churches
Questionning the Maharashtra government's decision to take control of the Shani Shingnapur temple through law, the Shiv Sena today accused it of leaving out the mosques and churches.
Sena MLAs staged a protest outside the Maharashtra Assembly here against the government's plan to enact a law to take control of the temple located in Ahmednagar district.
The legislators contended that the temples controlled by the government, including the famous Tuljabhavani temple in Osmanabad district, have witnessed "loot" by officials.
MLAs Prakash Surve, Prakash Phatarpekar, Sadanand Chavan and Bharat Gogawale among others raised slogans accusing the government of not taking control of churches and mosques, but only the temples.
"The government should ensure there are no irregularities in managing temples. But the temple in Shani Shingnapur should not be governmentalised. The government is eyeing only temples, it should explain its stand on the issue," Gogawale said.
The monsoon session of the state legislature is currently underway in Nagpur.
Despite being a constituent of the NDA government, the Sena often targets the BJP over its policies.
The state government had last month decided to enact a legislation allowing it to take control of the Shani temple with a view to make the Temple Trust administration more encompassing, transparent and also to provide better amenities to devotees.
The famous temple located in Shingnapur village is devoted to Lord Shani, believed to be the personification of planet Saturn. The temple doesn't have an idol but a stone in its sanctum area.
The bill is expected to be introduced in the ongoing monsoon session to formalise the decision.
According to the government, it had received complaints alleging irregularities by previous board members of the temple trust.