Congress failed its promise to provide electricity: PM Modi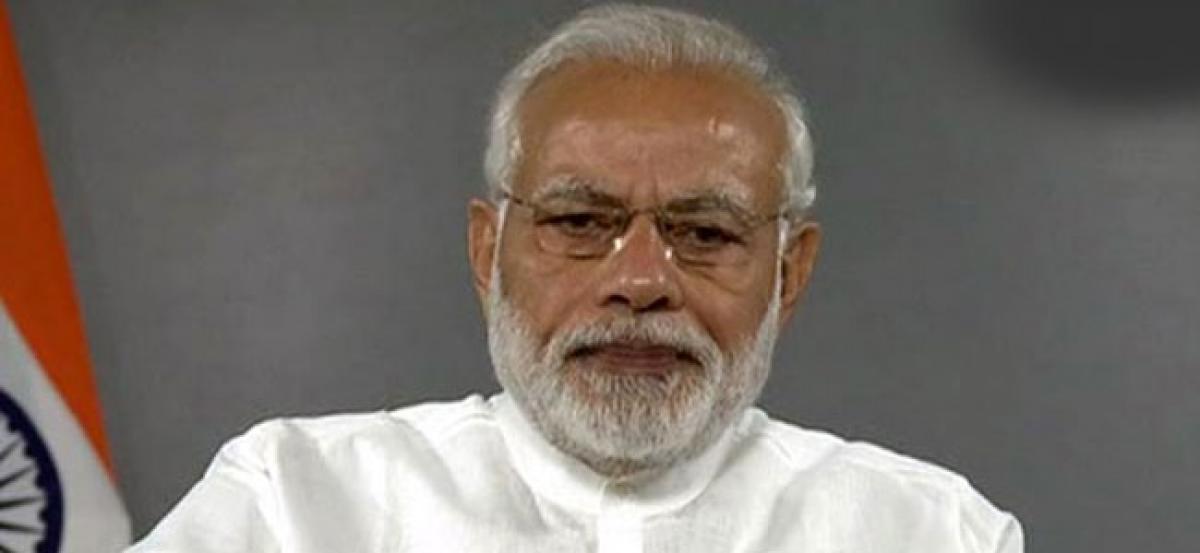 Highlights
The United Progressive Alliance UPA government that was in power at the Centre from 2004 to 2014, failed miserably to live up to their promise to provide electricity across the country, said Prime Minister Narendra Modi on Thursday
New Delhi : The United Progressive Alliance (UPA) government that was in power at the Centre from 2004 to 2014, failed miserably to live up to their promise to provide electricity across the country, said Prime Minister Narendra Modi on Thursday.
The prime minister was interacting through video conference with the villagers from across India whose houses have been electrified after his government came to power."In 2005, the then Congress government promised to electrify every village by 2009.
The then president of the ruling party went a step ahead and said that they will bring electricity to every home. Needless to say, none of that happened during their long tenure," Prime Minister Modi said.He called it unfortunate that even after decades of independence, several villages across the country continued to live in darkness.
"It has been 70 years since we attained independence but 18,000 villages did not have electricity connections. This was quite unfortunate," he said.Prime Minister Modi-led NDA government, through its various electrification programmes, has worked to provide electricity to towns and villages, a claim that the opposition Congress party always questions.
Praising his government for fulfilling his 2015 promise, Prime Minister Modi said that his government not only, "focused on electrification but also reformed the distribution systems across the country."