Opposition defeat in no-trust vote glimpse of 2019 election results: Amit Shah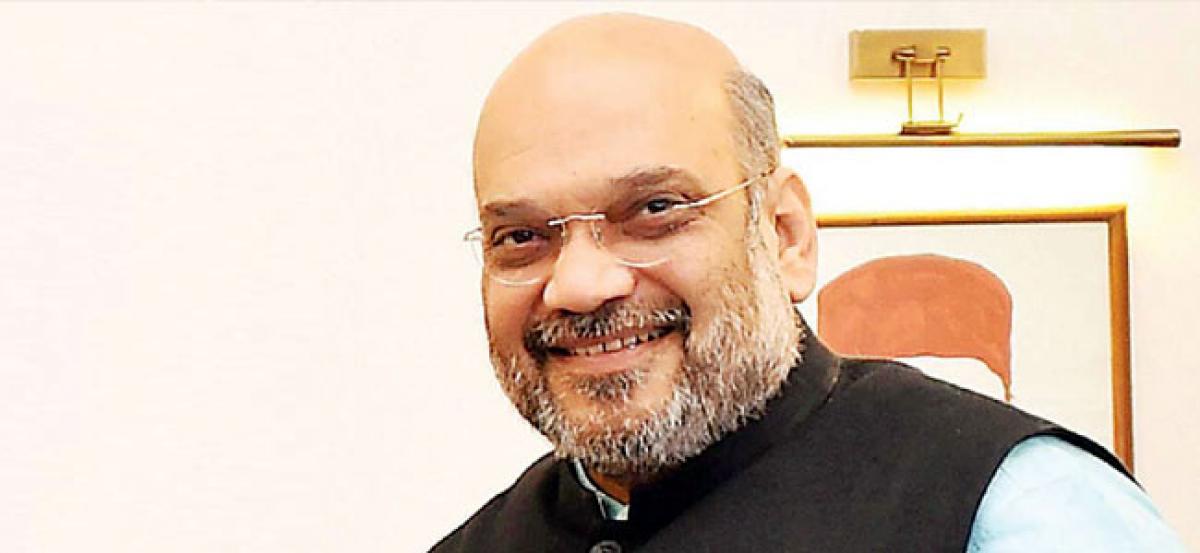 Highlights
BJP President Amit Shah on Friday said the defeat faced by the Opposition in the notrust vote in Parliament is just a glimpse of the 2019 Lok Sabha poll results and a reflection of peoples faith in the Modi government and its mantra of sab ka sath sab ka vikas
BJP President Amit Shah on Friday said the defeat faced by the Opposition in the no-trust vote in Parliament is just a "glimpse" of the 2019 Lok Sabha poll results and a reflection of people's faith in the Modi government and its mantra of 'sab ka sath sab ka vikas'.
He said the outcome of the no-trust vote is a victory of democracy and a defeat of dynasty politics. "The defeat (of the Opposition) in Lok Sabha today is just a glimpse of next year's Lok Sabha election results. The country has full trust not only the Modi government's mantra of sab ka saath sab ka biswaas.
"This win of the Modi government is a win of the democracy and defeat of dynasty politics," Shah said in his tweets following the defeat of the Opposition-sponsored no confidence motion.
He said the Congress, "which promotes dynasty politics, racism and appeasement", has once again been exposed in its hatred towards the prime minister who comes from a humble background."Without a majority and lacking any objective, the Congress party has exposed its political bankruptcy by not just bringing a purposeless motion against the government which enjoys the country's full trust and faith, but has also repeated its age-old history of crushing the democracy," he said.