Rajasthan man lynched on suspicion of cow smuggling, CM assures action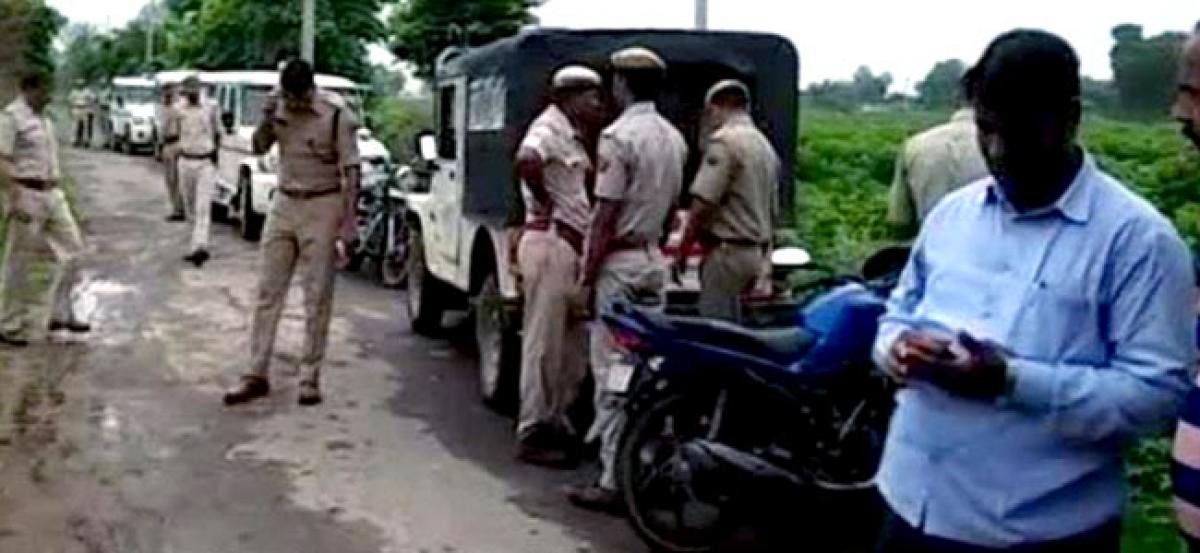 Highlights
In yet another case of mob lynching, a man was allegedly beaten to death in Rajasthans Alwar district by an agitated mob on suspicion of cow smuggling
Alwar (Rajasthan) : In yet another case of mob lynching, a man was allegedly beaten to death in Rajasthan's Alwar district by an agitated mob on suspicion of cow smuggling.
The incident took place on the intervening night of Friday and Saturday.
Taking note of the matter, Rajasthan Chief Minister Vasundhara Raje condemned the incident and assured stern action against the perpetrators.
"The incident of alleged lynching of a person transporting bovines in Alwar district is condemnable. Strictest possible action shall be taken against the perpetrators," Raje tweeted.
28-year-old Akbar Khan was taking some cows to his village through a forest near Lalawandi area when the locals thrashed him brutally.
Meanwhile, Additional Superintendent of Police, Alwar, Anil Beniwal told ANI that the culprits will be arrested soon.
"It is not clear if they were cow smugglers. The body of the deceased has been sent back to the his hometown Kolgaon situated Haryana after conducting the post mortem. We are trying to identify the culprits and arrests will be made soon," he said.
The police immediately rushed the victim to the nearby hospital where he was declared brought dead.
The investigation into the matter is underway and the police are yet to nab the accused.
Earlier in a similar incident, a 50-year-old man named Pehlu Khan was beaten to death last year by cow vigilantes in Alwar district.
The Friday incident took place on the same day when the issue of mob lynching reverberated in Lok Sabha during the debate on a no-confidence motion against the NDA government.
Speaking in the lower house, Prime Minister Narendra Modi urged all the state governments to take stringent action against those involved in mob lynching incidents and punish them to curb the menace prevailing in the country at the earliest.
The incidents of mob lynching have been on a rise in the country. As per data compiled by the Ministry of Home Affairs, 45 persons were killed in 40 cases of mob lynching across nine states between 2014 and 3 March, 2018.